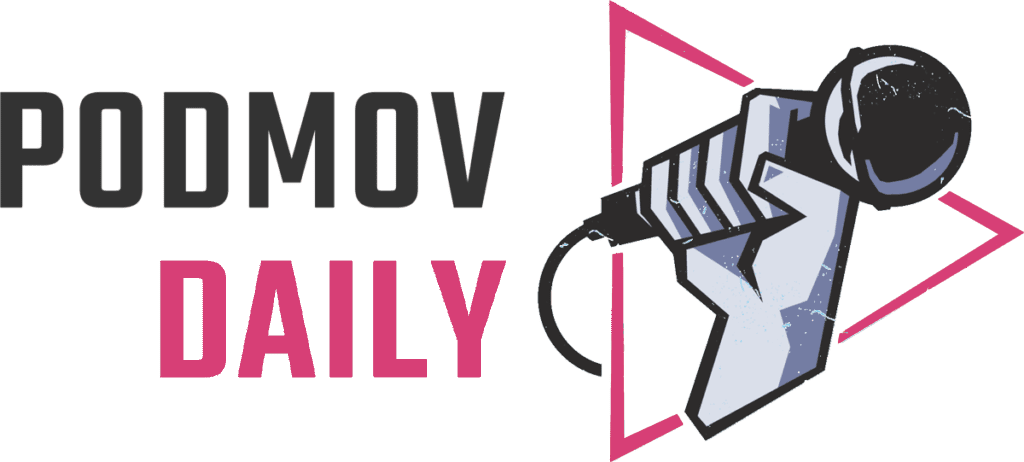 SPONSORED
BY

PodMov Daily: Monday, April 4
Episode 617: Your Monday Mix
Adapting to Spotify's Podcast Discovery Carousel
Spotify's podcast discovery carousel will make a show's first few seconds even more crucial. Described as a "dedicated TikTok-style vertical scrolling feed," the unreleased feature displays cover art while a captioned clip plays. If someone gives your show five seconds, what will you do with that time?
The opening has to grab you and get to the point, writes Edison Research SVP Tom Webster. TikTok's wildly addicting algorithm makes discovery fun, and now Spotify has an in-app dopamine drip. Webster points out that the rush is nothing new: Both interfaces mimic scanning the radio to find a good song.
Still, the audio equivalent of clickbait is the first thing that comes to mind. Without the boisterous, neon presence found in comedy or chat casts, podcasters may struggle to represent themselves. First impressions have always been important, but our thumbs swipe-swipe-swipe faster than we can think.
---
A Realist's Cheat Sheet for Podcasting on YouTube
YouTube is looking at accepting RSS feeds directly, per a Podnews exclusive last week. This shift would be good news for podcasters, wrote Tom Webster on Friday. (He covered a lot of ground.) "It means you can work on making a podcast, which you are good at, and not a video, which many of us suck at."
However. There's no telling when these leaked internal plans may come to fruition. For now, 'podcasting on YouTube' feels like a "frustrating hack," says Dan Misener of Pacific Content. If you're considering a video 'presence' or trying to improve one, we recommend his cheat sheet on time, effort, and expense.
"A cheap-and-cheerful audiogram clip is very different from an hour-long live-to-tape multi-camera video shoot. Yet, too often, both approaches get lumped into one big bucket," Misener explains. He breaks down four kinds of videos with plenty of embedded examples, stats, and how-tos.
Earn with Supercast: Podcast Subscriptions, Done Right
Supercast isn't just a great podcast subscription platform. With hands-on support, powerful features, and flexible ways to earn, Supercast is powering millions in revenue for independent podcasters and content networks. It's never been easier to generate monthly recurring income and delight your fans.
Supercast integrates with every podcast player, including Spotify. Listeners can subscribe to your premium content and perks in just two taps – no custom apps required. Engagement is friction-free and flexible, allowing Supercast's top 10 creators to earn over $12 million in annual subscription revenue.
To fit your show's unique needs, you can offer monthly or annual plans, trials, one-time promotions, and more. No matter how you customize your subscription plan, you retain full ownership of your show, audience data, and financial details. Ready to experience subscriptions done right?
---
---
Here's what else is going on:
Inside scoop: Tomorrow at 6:00 pm ET is "New & Noteworthy: Hacking the Algorithm of Podcast Directories," a webinar from Podbean. Director of Communications Shannon Martin will help creators crack the code to reach those coveted features on Apple Podcasts and Spotify. Free registration.
Giving tree: Podchaser's #Reviews4Good event is back, benefiting World Central Kitchen's efforts in Ukraine. Through the month of April, 25 cents will be donated for every show and episode review left on the platform. When a podcaster replies to a review, Podchaser will double the donation.
Voice lesson: This Wednesday at 4:00 pm ET is "Tips for Editing and Mixing Podcast Vocals" from Podcasting, Seriously. LWC Studios lead producer Cedric Wilson will join the weekly Twitter Spaces meetup to discuss making the most of the voices on your show. No Twitter account needed.
Complex space: This Thursday at 12:00 pm ET is "What Goes Into Great Audio Diaries" from SoundPath. Award-winning producer Jo Erickson will share tips from her experience producing audio diaries for Systemic (Colorado Public Radio) and the BBC. $10 registration for non-AIR members.