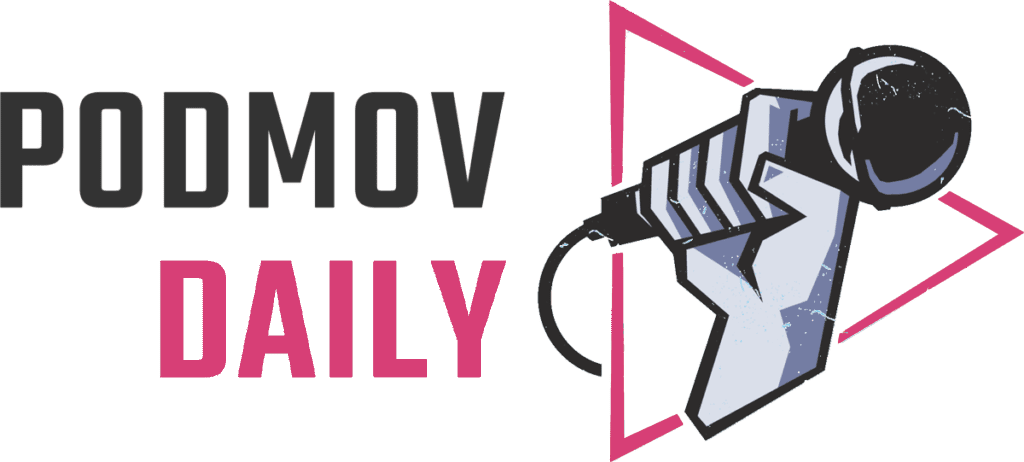 SPONSORED
BY
See you soon: The Daily will be off tomorrow through Friday. We'll be back Monday, November 8 with your morning headlines, resources, and tips.

PodMov Daily: Tuesday, November 2
Episode 533: Testing, One Two-sday
Afros & Audio: The 3rd Annual Black Podcasting Festival
For Talib Jasir, founding Afros & Audio was about creating a new doorway into podcasting. "I wanted to find a space of support and resources to continue developing audio dramas," he says. Since he put on the first festival in 2019, the market for Black audio dramas has expanded and thrived in listenership.
The third annual festival will be held virtually the weekend of November 13-14. Jasir told PM about this year's programming, how the event has grown over time, and its larger mission: "The day after the event, where attendees remain connected and continue to support each other, is more important than the event itself."
Multi-level topics will range "from learning how to use SEO, content repurposing, and of course, monetization opportunities," Jasir says. He'll be a panelist on "The State of Black Podcasting" with Twila Dang (Matriarch Digital Media) and Gary Coichy (Pod Digital Media), moderated by Danielle Desir (WOC Podcasters).
---
How to Invest in the Show Only You Can Make
Investing in your podcast doesn't have to mean grinding yourself down, says Podiant founder Mark Steadman. "What matters is the energy you put in, and whether you're directing it in the right way." Spending hours poring over stats and tips on social media may feel like progress, but a lack of focus can cause more stress.
"You can start by making some commitments to yourself, and not trying to bear the load of your podcast alone," Steadman writes. He no longer runs Podiant because he made the best choice for his life and mental health, and encourages podcasters to be honest with themselves. Group accountability can make a huge difference.
"Find someone else who's in a similar spot, and buddy up. Hold yourselves accountable to each-other, and check in once a week to share how you're getting on," he suggests. "Start from a place of support, and it soon becomes a nurturing and encouraging way to grow, rather than homework to be avoided."
uCast: Secure Podcast Advertising, Made Easy
uCast is a marketplace for podcasters and advertisers to find each other and create successful ad campaigns. Smarter matching helps both sides find the right fit quickly — without the risk. On uCast, secure deal management and strong campaigns go hand-in-hand.
Podcasts and businesses of any size are welcome. Simply create a profile, list your podcast, and review ad offers as they come in. If you're an advertiser, just start a campaign, input your parameters, and send offers to the podcasts you like. In-app communication and contracts mean everyone moves forward with confidence.
Now launched in beta, uCast is offering three months completely free. The feedback you share will help make the experience even better. Ready to meet the Fiverr of podcast advertising? Your next great campaign is a signup away.
---
---
Here's what else is going on:
Learning curve: Applications for Pineapple Street's next class of interns will be accepted until this Friday, November 5. Three remote, paid training positions are available, appropriate for different experience levels in production and engineering. Roles will begin on January 10 and run through July.
Writers' room: The 2021 Shore Scripts Podcast Contest is underway. Two winners will have their scripts produced into pilot episodes on $5,000 budgets. November 16 is the early deadline; be sure to check the Podcasting, Seriously Awards Fund for possible application fee reimbursement.
Drama club: Did NPR drop Facebook as a sponsor? Sarah Scire of Nieman Lab was listening to Up First yesterday when she (and others) noticed a change in disclosure: "Facebook was, until recently, one of NPR's sponsors." As it turns out, "the overnight change wasn't due to a sudden break."
Ever larger: Amazon is taking tentative steps toward building a brand for itself as a podcast producer, reports Max Willens of Digiday. About a dozen Amazon Original-branded podcasts have launched since last year, though they're "just a small portion" when you consider Wondery's new offerings.