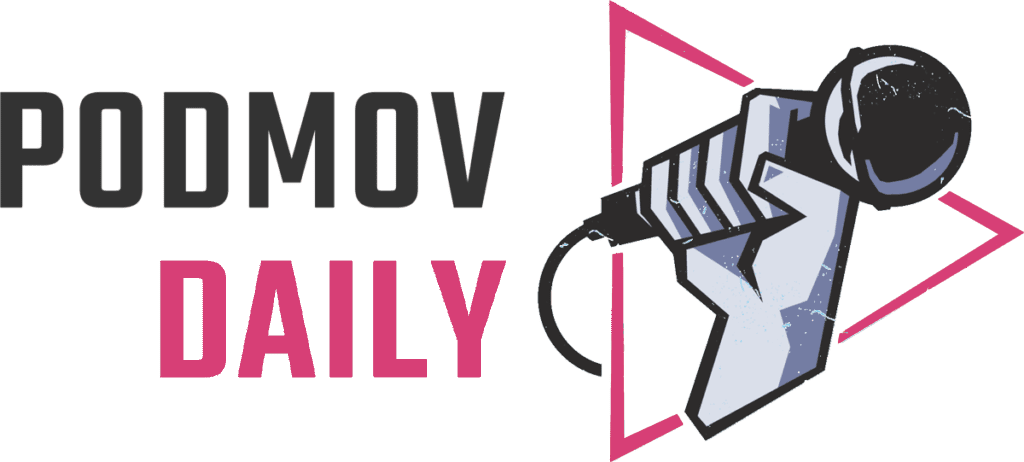 SPONSORED
BY

PodMov Daily: Tuesday, March 22
Episode 613: Testing, One Two-sday
Apple Podcasts Adds Follower Metrics & Tools
Beginning next month, all creators will have access to follower metrics in Apple Podcasts Connect. The Analytics tab will include followers per show and allow creators to measure followers across shows. Metrics include followers netted over the last week, month, 60 days, and all time.
Creators will also be able to see Time Listened as a percent of those following (and not following) the show. The Trends menu will show a graph of followers over time, as well as the number of followers gained or lost during a specific day or time range.
Starting today, MP3 files will be accepted in addition to WAV and FLAC. Creators are also able to customize subscription banners with varying promotional messages. For example, one show could promote early access, while another in the channel could promote a different perk.
---
"Proper Video Versions" of Podcasts Will Be Essential
"By the end of the year, it's going to be essential that podcasters are creating proper video versions of their shows," writes Matt Deegan. For many new creators and listeners, podcasts feel more based in YouTube than radio. Spotify's new video offering for major shows and originals makes it official.
With 18% of users using YouTube as their main podcast app, there's no question that podcasters have to be there. By "proper" video, Deegan doesn't mean a still image or audiogram. Unlike chat casts with simple filming, "a documentary series or a narrative drama are going to be much more difficult."
Two presentations at Podcast Movement Evolutions are likely to shed some light on what's next for listeners. The Infinite Dial 2022 (streaming free tomorrow at 11:00 am PT) and of course a certain special keynote: "Podcasting on YouTube" from YouTube's Director of Podcasting, onstage in LA at 12:00 pm PT.
A Case for Independent Podcast Attribution
In the wake of Spotify's acquisition of two podcast attribution companies that provide direct campaign evaluation, knowing the key podcast measurement qualities to look for is crucial. Claritas urges marketers to secure an independent partner with a philosophy of complete transparency.
Is your partner able to provide the unbiased, comprehensive analysis you need to achieve better ROI? Claritas' latest blog gives you four cornerstone questions to ask. The answers will help determine if you'll receive accurate measurement of campaign effectiveness across multiple channels.
To learn more about podcast measurement in our changing audio landscape, meet Claritas in the Expo Hall at Podcast Movement Evolutions. For tips on how to identify the right audiences to reach, join Audacy, Horizon Media and Claritas during The Power Of Audiences webinar on March 31st.
---
---
Here's what else is going on:
Support team: Matriarch Digital Media has launched OUR GREATNESS, a microgrant initiative for independent women of color podcasters. To finance the fund, Matriarch is partnering with women artists on limited-edition product drops and accepting direct donations. Applications are open now.
Expert answers: Tomorrow at 6:00 pm ET, VCU will host an Audio Mixing Q&A with Rob Byers. The podcast engineer (Criminal, All Things Considered, Morning Edition) is an acclaimed educator of creators at all levels. 6:00 pm ET. Free registration courtesy of the VPM + ICA Community Media Center.
Winding down: Following its sale to Spotify, Chartable will stop booking new SmartAds campaigns on April 21. CEO Dave Zohrob says that users will be contacted to help them transition over to Podsights in the coming week. Podsights, also acquired by Spotify, will remain a free-standing unit.