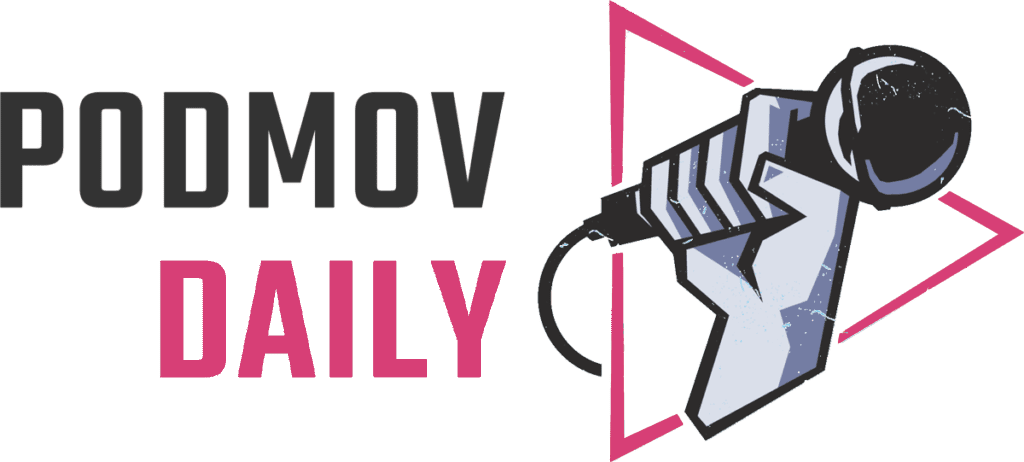 SPONSORED
BY

PodMov Daily: Wednesday, April 7
Episode 402: Your Midweek Update
Are Podcasters Really Up Against 2 Million Shows?
Exactly two weeks ago, the total number of 'valid' (i.e., downloadable) shows on Apple Podcasts reached 2,004,462. Amplifi Media CEO Steven Goldstein with a reality check: "Roughly 1/4 of all podcasts are out of business, or more likely, were never really in it." If you're competing, these numbers may come as a relief.
After some digging, Goldstein and Podnews editor James Cridland found that a remarkable 44% of all shows have produced three or fewer episodes. Goldstein channels his best Michael Barbaro: "If a 'real podcast' is a series of at least four episodes, that effectively reduces the total of two million podcasts to 880,000." 
One-and-done lockdown shows are a partial factor (Perhaps they're not so effortless after all). But what if the baseline is set at 10 episodes? We'd be looking at just 36% of podcasts, or 720,000 titles. Goldstein and Cridland will be studying that pool next. Podcast Industry Insights courtesy of Daniel J. Lewis.
---
Apple's First Combination Podcast-TV Original
The Line is the first combination podcast-TV original project from Apple TV+. The audio component debuted yesterday, with a TV documentary series premiering this fall. Todd Spangler of Variety sees "a bid to exploit the tech giant's podcast footprint to seed signups for its TV subscription service." 
Both series will examine "the complicated realities involved with fighting a decades-long war," in Iraq, according to Apple. Specifically they examine the story of a war criminal, former Navy SEAL Eddie Gallagher. The podcast and TV show are not 'versions' of each other but rather parallel examinations of one subject.
"Apple TV+ seems to be positioning this project as the division's first original podcast that isn't strictly a companion marketing piece to one of its television assets," observes Hot Pod's Nicholas Quah. This podcast may not be a true add-on, but its companion will still lure listeners over the Apple TV+ paywall.
What would your old episodes sound like if they were made this year? Lore creator Aaron Mahnke has "a weirdly specific tale about a very niche problem" that may be more common than he thinks. Happy polishing! 
---
---
Here's what else is going on:
Oh hello: Saying "Hey Spotify" will soon prompt the app's built-in voice search. The new activation looks to be rolling out as a wider public release, according to GSMArena. Yes, this means that the app is continuously listening for the wake phrase. (If it's open and the screen is on.)
Global sound: On June 7, Podcast Day returns virtually as Podcast Day 24. The 24-hour live event is presented by Radiodays Europe, The British Podcast Awards, and the Australian Podcast Awards. Check out speakers and register for £75+VAT with code PODMOVE21 until June 1.
Mighty pen: There's a difference between repurposing episodes and repurposing them well. Writer and podcaster Scott Stockdale (Entrepreneurs Can Party) explains how he turns long-form audio into brief blog posts that gain traction. Strong quotes and ruthless editing are key.