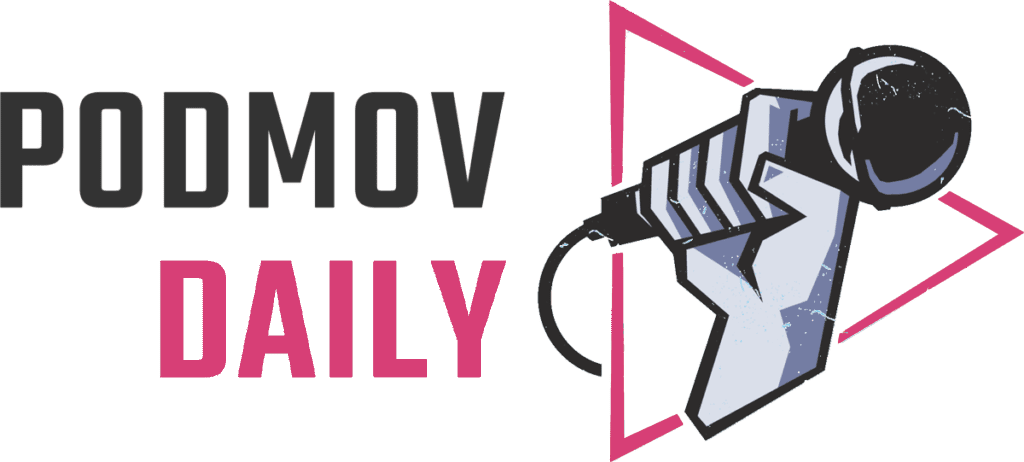 SPONSORED
BY

PodMov Daily: Thursday, October 7
Episode 515: Your Thursday Podthoughts
The Art of Getting Featured on Apple Podcasts
In four years of focused marketing, Jack Rhysider says that being featured in Apple Podcasts has made the most impact. "It's a rare event and incredibly tricky to actually do," writes the Darknet Diaries creator. But if you have the slightest confidence, making a request based on his guidance may be worth a shot.
Launched in 2017, Rhysider's hit indie show has been featured twice: in 2019 on a second attempt, and again in late August of this year. He describes the effects in terms of downloads and rankings, but also how unusual it is for a self-funded podcast to reach these heights. After all, "it's really more of an art and less of a science."
Rhysiders preparation advice is all practicality and no hype. He's long reported from the top, as far as indie creation goes, to help others improve their shows and strategies. We recommend these posts on the benefits of unselfish behavior, investing in quality before advertising, and realistic income in podcasting.
---
Confidence Tips for Podcasting's Low Moments
While podcasting is personally rewarding, handling pain is part of the process. In a series For The Podcast Host, Kevin Anderson digs into the universal bummers. He insists that when facing personal rejection, bad reviews, or being ignored, podcasters give themselves credit for the bravery they've already shown.
Bad reviews for new shows are especially important to think through. Anderson simplifies the differences between low blows and good-faith critique. Take what you learn seriously, he says. "If you make it hard for people to enjoy your carefully crafted content, you'll find it almost impossible to find loyal listeners."
Unlike most articles on self-confidence, these mix affirmation with refreshing UK bluntness. ("If you're annoyingly obnoxious or deadly dull, you're going to do a wonderful job of driving people away.") Each one links out to other helpful resources. Once you handle bad reviews, learn how to encourage the good ones.
uCast: Meet the Fiverr of Podcast Advertising
uCast is a marketplace for podcasters and advertisers to find each other and create successful ad campaigns. Smarter matching helps both sides find the right fit quickly — without the risk. On uCast, secure deal management and strong campaigns go hand-in-hand.
Podcasts and businesses of any size are welcome. Simply create a profile, list your podcast, and review ad offers as they come in. If you're an advertiser, just start a campaign, input your parameters, and send offers to the podcasts you like. In-app communication and contracts mean everyone moves forward with confidence.
Now launched in beta, uCast is offering three months completely free. The feedback you share will help make the experience even better. Ready to meet the Fiverr of podcast advertising? Your next great campaign is a signup away.
---
---
Here's what else is going on: