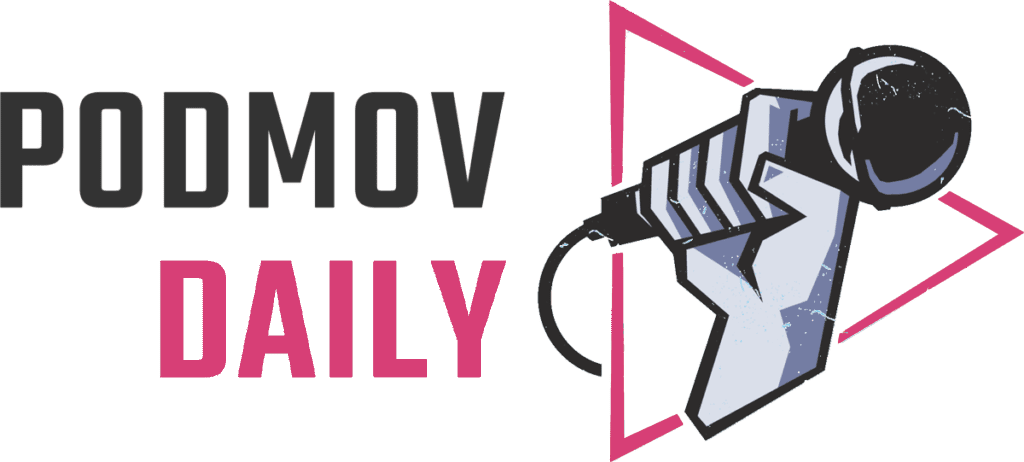 SPONSORED
BY

PodMov Daily: Monday, July 18
Episode 683: Your Monday Mix
Cheers to 3 Years: Thank You, and An Announcement
Thank you. When we sent out the first PM Daily in July 2019, there was no telling where the project would go. I had a supportive team, a hand-drawn map of the industry on one of those gigantic sticky notes, and a terrifying assignment: build something new that people will want to read.
Since then, over 25,000 of you have come on board. (Thanks to Steve Goldstein for that mental image.) In this day and age, it's a rare privilege to work with good people, for good people. Producing a daily newsletter that's good for people? Get outta here. I love podcasting, and I hope it shows.
Announcement time: We're going to try a new spin on the end of each week. Casual Fridays will be dedicated to the best material from around the podcasting internet. Expect news at-a-glance, followed by what made me think and/or laugh that week. Event bullets will go a few months out to help you look ahead.
It's rough out there. Just as the wildlife GIFs remind you of what's real and beautiful on this planet, Casual Fridays will provide a podcasting-focused pocket of relief. Come for the quality articles and resources, stay for the clever tweets and absurd podcasting stock photos. Let me know what sticks.
Again, thank you for reading. Your replies mean the world, especially when you ask about that weird animal. Last but always first, a special thanks to my team: Dan Franks, Kristy Scott, Shannon Poe, Jared Easley, Chris Harnett, and Jess Agostino. See you in Dallas!
– Brennan Kathleen Tapp, Portsmouth, VA
---
Acast Acquires Podchaser for $34 Million
Acast is acquiring Podchaser, the database that tracks more than 4.5 million shows, including the advertisers of the top 5,000 globally. Podchaser will continue to operate as an independent business, reports Sara Fischer of Axios. The deal will give Acast's marketing clients access to stronger data for ad targeting.
The deal will accelerate a more democratic ecosystem, according to Acast CEO Ross Adams. "Together we will unlock the vast opportunity that we know exists for open podcasting to not just have parity with the data held by closed, paywalled platforms, but to leap forward and surpass them."
Consolidation of the food chain is in hyperdrive. In February 2021, Acast acquired RadioPublic to become the largest podcast company in the US. A month later, Podchaser acquired data tracking services Podcharts and Podrover. As Ashley Carman wrote last spring, "Broadly, Acast's goals mirror Spotify's."
Producer and engineer Jay Yow has crafted The James Altucher Show's chart-topping interviews for eight years. PM22 is the place to learn from the best in audio, bar none. Join us! It all kicks off five weeks from tomorrow.
---
---
Here's what else is going on:
Portrait mode: "Podcast Cover Art" from The Black Podcasters Association is tomorrow at 8:00 pm ET. Chatting Over Chowder co-host and cover creator Sharoline Galva will dive into the elements of great visual branding with tips, warnings, and a Q&A. $10 registration for non-BPA members.
Lightning round: This week's "Podcasting Power Hour" is tonight at 9:00 ET on Twitter Spaces. 'Podcast Father' Jeff Townsend (Indie Podcaster) will host Tom Webster of Sounds Profitable for a conversation and Q&A session on all things podcasting. No account needed to join.
Film class: "Leveraging the Power of Video for Your Podcast" from Podcasting, Seriously is this Wednesday at 4:00 pm ET. For this week's Twitter Spaces meetup, DCP Entertainment founder and CEO Chris Colbert will discuss strategies for creators taking the leap. No account needed to join.
Half full: Nick Quah's 'Mid-2022 Podcast Industry Progress Report' (1.5x Speed) covers the business and creative sides, emerging sub-genres, and growing interest in international shows. For the first time, he's feeling it: "Way too much is happening and way too much is coming out all the time."