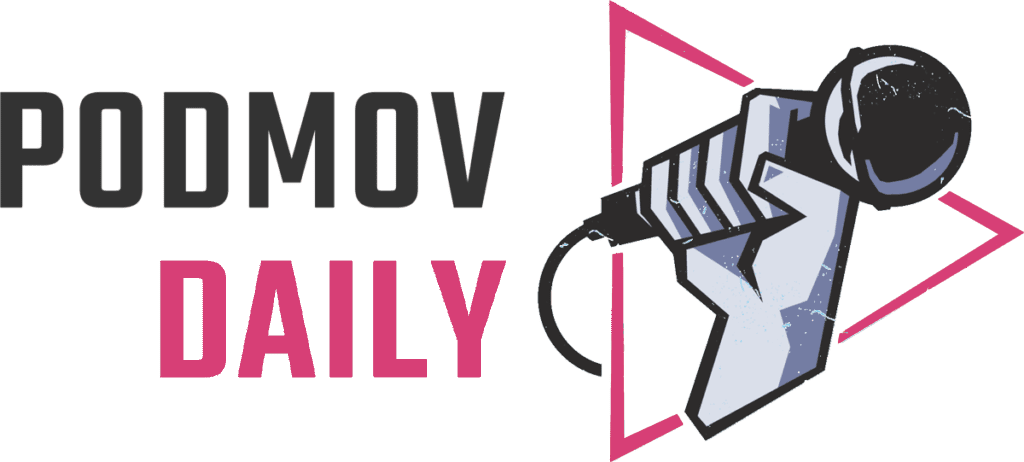 SPONSORED
BY

PodMov Daily: Monday, June 6
Episode 659: Your Monday Mix
Why is Clubhouse on the Decline? Humans Need Editing.
Last July, Clubhouse had 10 million on its waitlist. Today, a wave of executives are leaving the social audio platform, which has seen an 80% drop in downloads year-over-year. Its decline was inevitable – the return of conferences was bound to be rough for "the app for people who miss conferences."
But it's not just circumstantial. Last spring in The New Yorker, Anna Wiener wrote, "If Clubhouse sticks around, its success will be bound to the quality of its content, which is still very much in flux." She was right. As Tom Webster tweeted on Friday: "It's not the tech, it's the content. People suck at live."
Early on, a ton of people crowded in to hear 'unfiltered' thoughts from Elon Musk, Mark Zuckerberg, and Oprah. Unfortunately, the rest of humanity is much less compelling on a live stage. Editing is what makes our favorite conversational podcasts sound natural. All killer, no filler, but somehow still relaxed.
Clubhouse was an entrepreneur's playground, which eventually meant that most users were there to sell something. (How long does a chat-turned-sales-pitch hold your attention at a networking event?) Speaking well live takes years of practice the audience never hears. In other words, editing.
Other factors are on the company, like its FOMO-based marketing, sponsor struggles, and wildly invasive data collection. Regardless, Clubhouse should boost our appreciation for great live speakers and podcast editors. Fun fact: For a while there, invitation codes were selling for $400 on eBay.
---
Hey y'all: The Texas meetup tour begins tomorrow! All are invited to join other podcasters and the PM team for an evening of patio drinks and networking. Find details and RSVP to meet your community in the Lone Star State.
---
---
Here's what else is going on:
Group chat: This evening at 7:00 ET is "Daring to Be Free," a Pride Month panel from the Black Podcasters Association. LGBTQ+ creators Anna DeShawn, Jay Ray, and Reggee Socorro-Garner will discuss their work and representation in the space. Free livestream powered by Afros & Audio.
Queue here: Here's how to listen to more podcasts, faster, according to Popular Science. David Nield suggests cramming in 10 minutes before bed, modifying your routine, or simply clearing the backlog to start from scratch. "There's nothing wrong with declaring podcast bankruptcy."
Press pass: "Audio Storytelling from a Broadcast Veteran" is tomorrow at 6:00 pm ET. Podbean will host journalist Ben Merens, a Wisconsin Public Radio host for 21 years. He'll dig into storytelling skills like active listening and answer audience questions live on YouTube. Free registration.
Match point: A paid promotion campaign will go nowhere without thoughtful audience targeting. Elizabeth Hames of Pacific Content explains how to find the right pocket of listeners and drill into a podcast niche for stronger feed drops, host-read segments, and in-app placements.