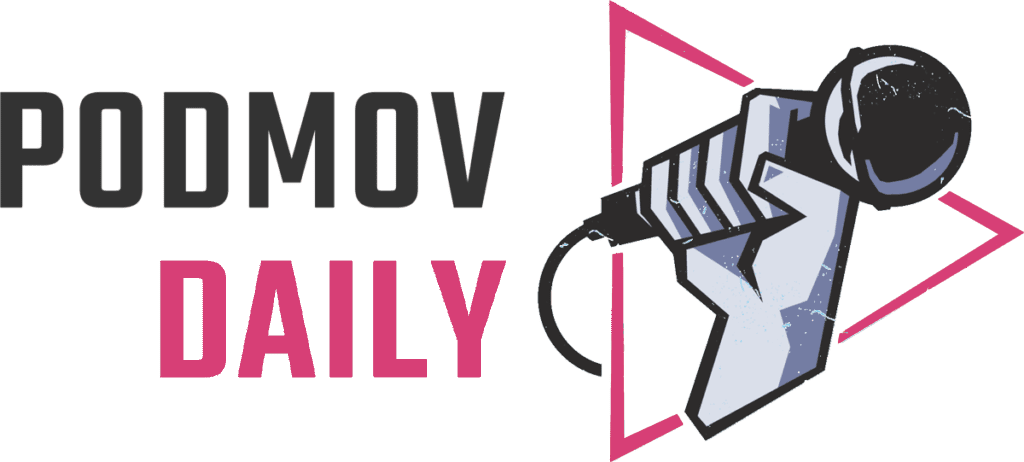 SPONSORED
BY

PodMov Daily: Wednesday, September 1
Episode 495: Your Midweek Update
Coming Up: London's Podcast Maker Weekend
This year's Podcast Maker Weekend is next Friday through Sunday (September 10-12). The diverse series of workshops runs alongside the London Podcast Festival, which begins tomorrow. Most are to be held in-person, though two will be virtually accessible live to creators around the world.
The first, "If/Then: Where Every Listener Will Find Something to Love," is free on Friday morning. Lauren Passell (Podcast the Newsletter, Tink Media) and BBC Studios podcast producer Ella Watts will present a "half game, half discovery bonanza that will widen your listening horizon" across nonfiction and drama.
Supported by Spotify this year, the Maker Weekend was started in 2017 by Martin Zaltz Austwick (Answer Me This!, The Allusionist). His session on sound design and music is one of 11 more, covering topics like shortform audio, marketing, monetization, and directing. Tickets are £6.50 (~$8.50) à la carte.
---
45 Days In, a Report on Apple Podcasts Subscriptions
Though "it can't be your only solution for offering bonus content," subscriptions on Apple Podcasts have worked well for Jack Rhysider. In 45 days, the 'plus' version of Darknet Diaries has earned 670 subscribers. Each pays $4.99 per month for bonus and ad-free "tales from the dark side of the Internet."
Darknet Diaries has 5,962 Patreon supporters and typically hits 300,000+ downloads per episode. Its creator reports on the full Apple experience, from the positive (powerful in-app discovery, seamless listener conversion) to the negative (painful 30% cut, clunky analytics, no way to contact subscribers).
"I always recommend people focus on making their show great first, then grow its size, then try to monetize it," Rhysider says. "If you do it in the wrong order your show will have a really hard time taking off and you're putting your efforts in the wrong areas." His excellent resources on each topic are linked above.
Heads up, new podcasters: The next 28-Day Launch Challenge begins this Friday, September 3. Members of this free class will have access to daily tasks, private community discussions, and a chance to win a pass to a Podcast Movement event in 2022.
---
---
Here's what else is going on: