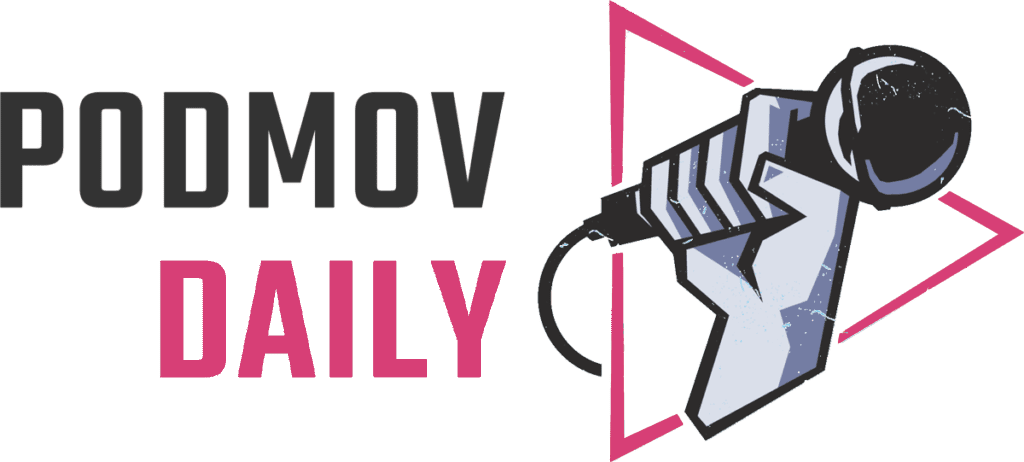 SPONSORED
BY

PodMov Daily: Thursday, March 4
Episode 383: Your Thursday Podthoughts
Edit Mode: Direct Support for Diverse Audio Editing
Edit Mode: Story Editor Training for Narrative Audio, a new paid intensive program, aims to bridge a crucial experience gap. SoundPath and the Editors Collective will soon take on the first cohort of 10 editors-in-training from underrepresented backgrounds for a workshop series and month-long mentorship.
The 7-week program will be led by the expert Editors Collective team: Producer and editor Leila Day, co-creator and co-host of The Stoop; editor and producer Casey Miner, creator of The Specialist; Julie Caine, senior editor for NPR's Throughline podcast; and Jen Chien, Executive Editor for Lantigua Williams & Co.
"The narrative audio industry has a deep need for more Black and brown story editors, and editors from a broader range of perspectives and life experiences," the team says. This and other paid opportunities are pushing back on the norm, and it's about time. Applications open on Monday and close April 2.
---
Audastio's Multilingual Podcasts Out of Miami 
A new Miami-based podcast platform aims to re-energize people of color around oral history and the spoken word. "Audastio started with a team commitment to make podcasts different and stories accessible to all," said CEO and founder David Frederick, who is from Saint-Marc, Haiti. "That means all languages." 
"Storytelling in your native tongue, being able to speak your truth in your own language, deepens your sense of self while creating bonds over shared narratives," Frederick told Tiffani Knowles of The Miami Times. Audastio currently offers shows in English, Haitian Creole, and Spanish, the city's three dominant languages.
Frederick's goal is to raise $50,000 through Kickstarter by the end of March: "We are compensating the talented hosts, writers, producers – everyone who works to make our podcasts happen […] An important part of championing diverse voices on our platform is making sure they are paid for their talent."
There's still time, new podcasters! The March 28-Day Challenge begins today. Register to join dozens of other participants in our online community. Together, you'll build skills and launch with confidence.
---
---
Here's what else is going on:
High fives: Thanks to SquadCast for the shout-out! According to Alli Hoff Kosik, PM Daily is one of the best podcasting-related email newsletters out there. We're all about industry news, resources, and "a little bit of everything for audio creators." Check out the list for a happy inbox.
Slip, slide: Sarah Geis started Audio Playground to support "creativity with a minimal amount of accountability." Anyone can submit a one-to-three-minute audio piece based on a monthly prompt. Just do the thing: Your quick audio tour or voicemail remix will live on the site, complete.
Glass castle: This American Life will be accepting applications for its fall production fellowship until April 1. During the paid six-month program, fellows participate in all aspects of the show's production. Benefits include health insurance and an NYC relocation reimbursement (if applicable).
Hear this: Seen and Not Heard creator Caroline Mincks has released "Representing Deafness in an Audio Medium" as a special episode. Mincks, who changed plans to deliver the talk at a podcasting event, clears up misconceptions about d/Deafness and the importance of its inclusion.