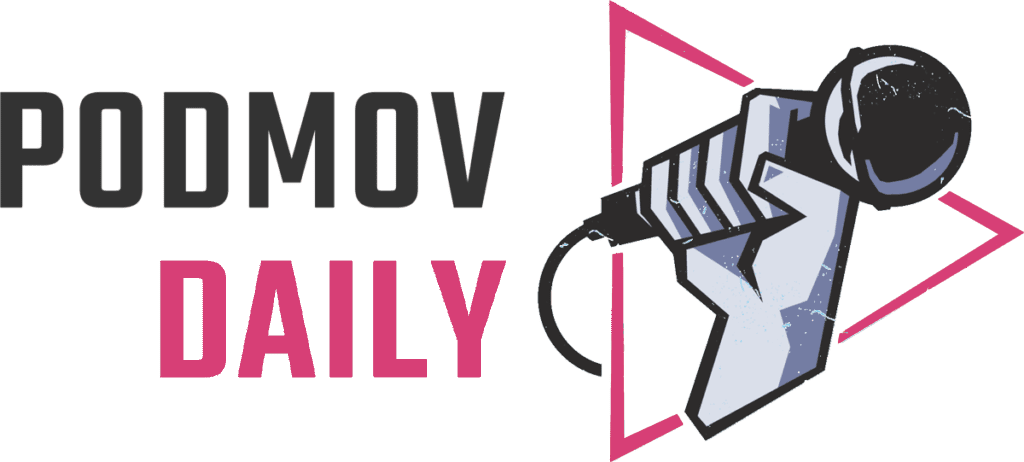 SPONSORED
BY

PodMov Daily: Wednesday, July 7
Episode 456: Your Midweek Update
Extended Host-Read Ads Don't Benefit Podcasters
"There's a misconception in podcast advertising that paying for a shorter ad spot and getting a longer read is added value," writes Sounds Profitable editor Bryan Barletta. "Not only is that predatory behavior that publishers should be pushing back against, but longer doesn't always mean better."
In this week's newsletter guest feature, Danny Sellers, Podcast Partnership Manager at Gumball, emphasizes that length alone doesn't benefit the podcaster or the listener. Conflating 'bonus' time with value "is diminishing the fact that host-reads are fueled by the host's ability to connect with their audience."
If brands feel that an ad needs detailed context beyond the length that they pay for, Sellers says, it's their responsibility to create a more robust campaign. Securing sponsors and keeping them happy isn't easy, but podcasters shouldn't let themselves be taken advantage of in that relationship.
---
PM21 Updates: Live Recording, Meetups, and More
This week's announcements include a session from the Black Effect Podcast Network. Founder Charlamagne tha God, co-host of The Breakfast Club, and President of Production and Creative Development Dollie S. Bishop will be joined on the Spreaker Live Stage by iHeartRadio Digital Group CEO Conal Byrne.
As you plan your event itinerary, be sure to check out new networking events. In addition to favorites like the Stitcher Happy Hour, there will be an Audio Fiction Podcasters Meetup, Women's Networking Event, Podcasters of Color and BIPOC Podcast Creators Networking, and a breakfast with ABC News, ESPN, and Nat Geo.
In other news, the Podcast Movement Podcast Pavilion is back. Attendees will have the chance to record live from our popup studios, complete with top-of-the-line equipment courtesy of our friends at Shure. This popular activity fills up fast each year, so register soon to reserve your 30-minute spot.
An important PSA from Dustlight Productions founder Misha Euceph: Unfair rates for podcast work are an urgent and common problem. Her Twitter thread is a must-read, especially for freelancers — and those that pay them. "We should not have to fight so hard for fairness. And there is no diversity without fair pay and equity."
---
---
Here's what else is going on:
New rules: Audacity has denied accusations that it's become 'spyware' under its new privacy policy, reports Zoe Kleinman of BBC News. Muse Group, Audacity's owner, may "occasionally" share data with its headquarters in Russia but says the changes are meant to modernize the product.
Library card: Podbean's Storytelling Podcast Week is coming up July 21-25. The event will feature exclusive livestreamed sessions focused on audio drama, non-fiction and narrative podcasts with a diverse lineup of creators. Full passes are free with code PODMOV at checkout.
Trip wire: This latest iOS 14.6 bug is bad news for the entire ecosystem, writes Nicholas Quah in Hot Pod. "Apple Podcasts' problems…seem to be stacking up in a moment where the so-called 'Podcast Platform Wars' has never been hotter and thicker with platform-level competitors."
Word search: Audio terms such as 'master/slave' and 'male/female' could soon be phased out, reports Daniel Seah of MusicTech. An initiative from the Professional Audio Manufacturers Alliance aims for "neutral" terminology across the industry, beginning with an evolving list of suggestions.