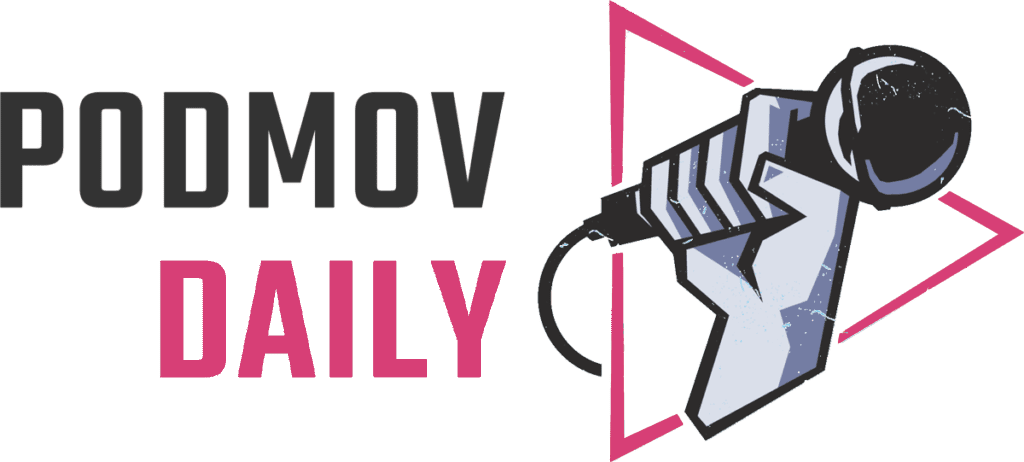 SPONSORED
BY

PodMov Daily: Tuesday, May 3
Episode 637: Testing, One Two-sday
How Facebook's Podcast Shutdown Made Us Smarter
Podcasts will be removed from Facebook on June 3, reports Ashley Carman of Bloomberg. The service will stop accepting new shows this week. Soundbites and the audio hub will shut down as well. Facebook doesn't plan to warn listeners on the platform, instead leaving publishers to deliver the news.
The experiment only lasted a year (two Quibis, if we're counting), but it's not a failure. This is a net win for podcasting – Facebook has a lot going on right now, and it wouldn't serve anyone if they were to kick the audio can down the road. More importantly, the specter of podcasts on Facebook forced us to prepare.
Adapting to listener behavior would have been a hell of a challenge. Podcasters built, or at least thought about, the tools they'd need. When Tom Webster suggested "a compelling one-minute showcase for your talents," was that a single-use idea? Absolutely not. Thanks for the memories, Zuckerberg.
---
NPR Explains: How to Cram a Podcast Into a TikTok
NPR has been posting TikToks and Instagram Reels since 2020. Today, short video producers for podcasts like Life Kit and TED Radio Hour reveal how it's done. Your episode may be a masterpiece, but only in one form. "Now you need a super-short video to appease the internet and lure new audiences."
How can podcasters tell their story, with visuals, in under a minute? Jerome Socolovsky and Bronson Arcuri explain what attracts thumb-scrollers. With clear examples, they show what it means to jump right into the action. Simple images and animations aren't just for visual appeal. They can also shave off time.
If you don't know where to start, stay away from forced trends. Instead, use a process of elimination: "Go through your story and make a list of elements it can't live without. Keep narrowing the list to items without which the story just wouldn't make sense. Then put them in order and build from there."
Newsletters are like a great (large) pizza – better when shared. Through the month of May, every referral earns a 'raffle ticket' for a $200 Amazon card. One lucky reader will be randomly selected on the 31st.
Your unique referral link is at the bottom of your email. Step 1: Surprise your podcast people with something they'll actually want to read. Step 2: Cross your fingers. Thank you all for subscribing!
---
---
Here's what else is going on:
Let's bounce: Spotify's "podcasting tech chief," Anchor co-founder Michael Mignano, will leave at the end of June. Leadership attrition is on fire – Courtney Holt, Spotify's Global Head of Podcasts and New Initiatives, and Lydia Polgreen, Managing Director at Gimlet, both announced their exits in April.
Cashed out: This Friday at 1:00 pm ET is "Monetizing Your Podcast: Need to Knows" from SoundPath. Debbie Arcangeles (The Offbeat Life) will cover the readiness question, getting started, and leveraging your niche and audience to get paid. $50 registration for non-AIR members.
Growth chart: "That first time you try to benchmark success factors is practically a rite of passage in podcasting," writes Tae Haahr for The Podcast Host. Monetization may be the least helpful right off the bat. Here's how to set metrics based on listener numbers, reviews, traffic, and engagement.
Moving pieces: "What is Producing?" from Radio Boot Camp is next Tuesday, May 10. In a workshop for beginner podcast producers, Golda Arthur (Vox Media, Marketplace, BBC World Service) will dig into the organizational, technical, and editorial skills that define the role. $100 registration.