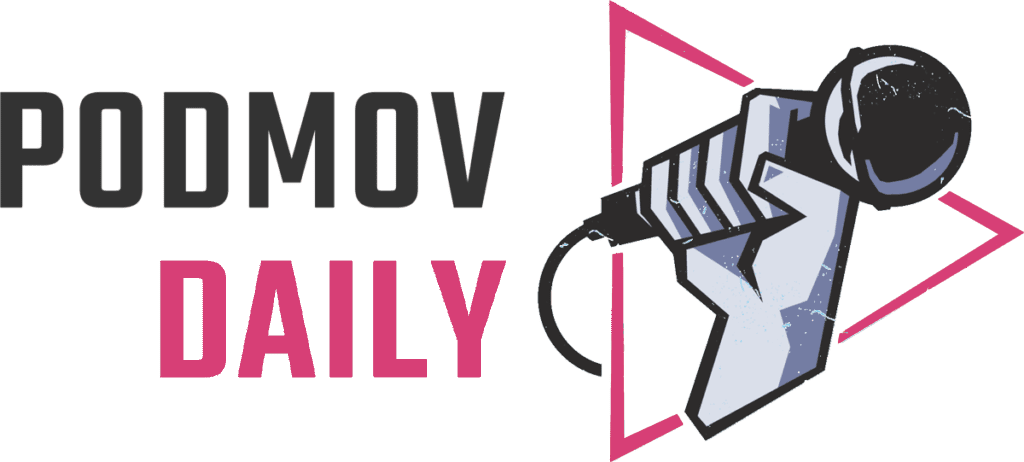 SPONSORED
BY

PodMov Daily: Friday, January 8
Episode 346: Week Download Complete
How Effective is Podcast Trailing? BBC Sounds Finds Out.
Daniel Hills, a data scientist at the BBC, began with a question. "In-episode trailing is a great way to recommend shows to listen to next — but how do we know if it's working?" The ultimate goal is to improve 'onward journeys' on the BBC Sounds app, or pathways that lead listeners to new podcasts they'll like on the platform.
Hills demonstrates the methodology used to study a campaign for a popular football show, That Peter Crouch Podcast. Two versions of the audio and several weeks later, the little introductions were proven a success: "[…] the actual results from the trails showed significant results across each episode. So basically, trailing works!"
The tests revealed much more than a 'yes' or 'no' answer. Listeners turned out to be more adventurous than expected, responding similarly to football-specific previews and those for broad-appeal comedy. "It was promising to see uplifts across the board," Hills says. Turns out, onward journeys don't need to be direct.
---
How Audio is Changing the Language of Journalism
Why are publishers calling newsletter writers "hosts" and "anchors" now? Sarah Scire of Nieman Lab tracks a telling pattern across major publications. In April, The New York Times named David Leonhardt the "new writer, host and anchor" of a flagship newsletter. Sounds like TV, but that phrasing is all podcasts.
Scire's colleague Joshua Benton traces the trend back to The Daily. "[…] perhaps its most distinguishing [quality] is how it foregrounds the personalities — the person-ness, really — of Times reporters," he wrote last spring. "The other Times reporters that Barbaro interviews are also rendered realer than bylines."
Consumers respond well to the language of personality. Earlier this week, The Washington Post announced the hiring of political reporter Olivier Knox "to anchor The Daily 202." (It's a newsletter, though Scire suspects it'll soon be a podcast.) The way news is consumed, and sold, now has a lot to do with the voice behind it.
Your Expert Guest: Find Ideal Matches for Your Podcast
The perfect guests for your podcast are out there, but finding them can feel like a full-time job. Your Expert Guest connects you with ideal matches to engage your listeners. It's free, simple to use, and gives you the confidence to build better conversations.
Inviting any guest on your podcast is a bit of a liability. How do you know they'll provide value for your listeners? You'll be introduced to knowledgeable, pre-vetted guests that align with your audience. Say goodbye to risk, and hello to great interviews.
Maybe your goal is to speak with successful business owners, or women in male-dominated industries. Finding specific voices just got easier. Even better, your show will gain exposure on Your Expert Guest's social media. Ready to refine your guest list?
---
---
Here's what else is going on: