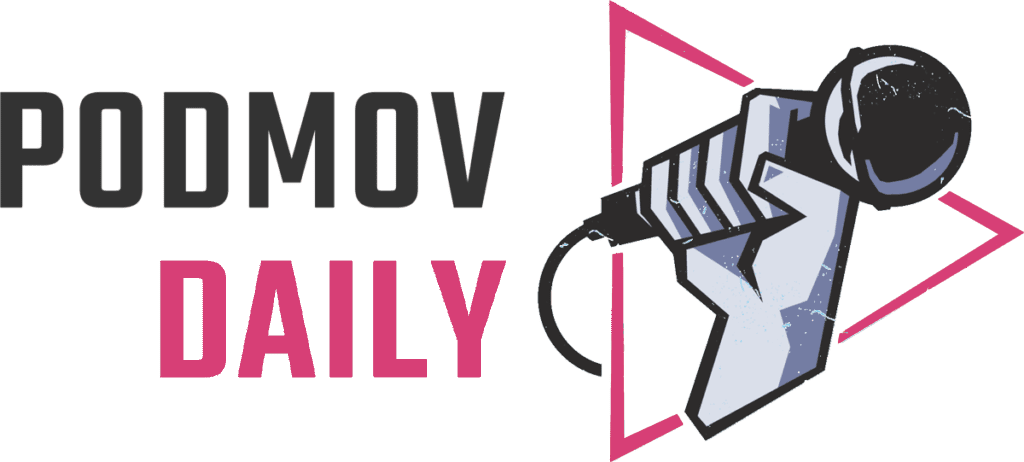 SPONSORED
BY

PodMov Daily: Wednesday, August 17
Episode 703: Your Midweek Update
Mix It Up: Latino Podcast Listeners Want Variety
Presented yesterday, the Latino Podcast Listener Report 2022 from Edison Research shows significant demand for variety in Spanish-language content. "Topic drives consumption," says co-presenter Elsie Escobar. "Latinx/e creators need to be creating content about EVERYTHING. All the things."
The report covers detailed listener demographics, methods of discovery and consumption, receptiveness to podcast ads, and more. Video engagement is huge: 76% of US Latino monthly listeners consume shows with a video component where they actively watch while listening.
Listeners want cultural representation across a range of genres, writes Maribel Quezada Smith, co-founder of BIPOC Podcast Creators. Her biggest takeaway is that Latinos want to hear from each other. "Latino podcast hosts don't have to stick to Latino-centered topics to make a successful show."
Local news podcasts are another opportunity in the market. 87% of those surveyed are interested in local news that primarily includes stories about and perspectives from Latinos. Escobar says that Latino communities "crave" content that affects them directly and immediately.
Escobar, Director of Community and Content at Libsyn, will dive deeper into the data next month. A free Multilingual Podcasters Meetup on September 15 will focus on nuanced trends and how to improve the future of podcasting. Attendees will be able to network and share ideas of their own.
---
Claritas Attribution 3.0: What Marketers Need to Know
Claritas is excited to announce the release of Attribution 3.0, which more precisely tracks consumer engagement to give marketers greater insight into which channels contribute the most to their sales. A recent fireside chat breaks down what marketers need to know.
In 20 minutes, VP of Product R&D Phil Keefe highlights the key changes and enhancements that make Attribution 3.0 unique in the industry. From tuning the engine of their attribution waterfall to strengthening identity resolution, Claritas is delivering core benefits directly to marketers.
This video conversation doesn't just inform – it illuminates what's possible. Marketers will come away with a complete understanding of measurement and how innovations like algorithmic Multi-Touch Attribution will define the next phase of consumer insights.
---
---
Here's what else is going on: