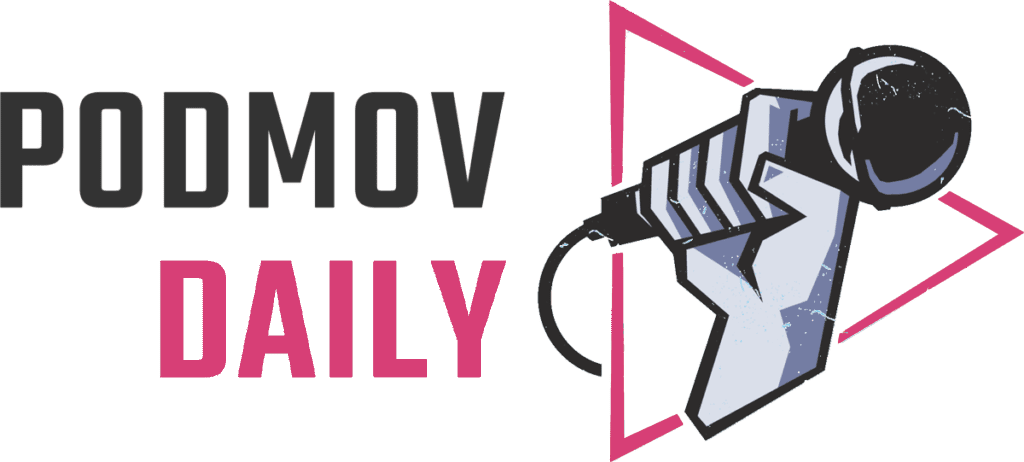 SPONSORED
BY

PodMov Daily: Tuesday, January 11
Episode 566: Testing, One Two-sday
Listen Back to (Better) Basics in Podcasting
You can't go back to your first day as a podcaster, but Nick Hilton's advice will set you on track regardless of experience. The London-based producer and consultant reminds us how to stay focused despite the headlines, why collaboration is best done early, and the reality of mistakes along the way. Some highlights:
"There's an idea that you can't be a good writer if you're not first a good reader, and the same is true of podcasts. Be an invested and generous listener. Don't listen with too great a sense of competition but try always to take learnings: things that you would've done differently, sure, but things that you could build on too."
"There's nothing wrong with being influenced by other pieces of media — in fact, it's pretty much inevitable. The more you acknowledge that, the better set you'll be and the lighter you'll wear your references."
"There will always be people who are able to bring skills, or failing that, perspectives, that you cannot. The earlier you involve them, the more stake they have in the project, and the lower the chance that you'll find yourself snowballing into a giant icy sphere of self-indulgence."
"Self-confidence is about knowing the quality of product you can make: it will stop you from selling yourself short, or from eternal procrastination…If you half-arse it (as we say in Britain) you will get stuck in that in-between place, where you've invested too much to give up but are still a long way off your goals."
---
The Art of Asking Listeners for Money
There's no way around it: Asking listeners for money is an anxious process. Jennifer Tribe, Head of Marketing at Supercast, collected actionable reality checks from Alie Ward (Ologies), Jesse Brown (Canadaland), and other audience-supported creators who started small and gained confidence over time.
"I was terrified that it would be one of those crowdfunding campaigns where you ask for a thousand bucks and you get 12 and it's that person's uncle who did it," Brown says. "It's very embarrassing to fail, and I was really afraid of that failure." Since then, he's built an entire listener-supported network and news site.
Subscriptions have become more accessible this year, but the framework doesn't make the initial ask any less awkward. The 'why' is key, Tribe explains: "Paint a picture for listeners of what their money will make possible." If a few dollars will help you improve audio, add video, or publish more often, share the goal.
You're Personally Invited to evmux — the Big Launch
Today and tomorrow, evmux is starting a new era of recorded and live content production for podcasters. All are invited to Live Booster 2022, continuing the virtual launch celebration with outstanding speakers to inspire creators, marketers, and event planners.
evmux is a web-based live streaming studio that makes beautiful, branded podcasts effortless. Experience it firsthand while learning from top talent like LinkedIn Live's Shiva Kumar Balakrishnan, The MMA Hour host and former ESPN reporter Ariel Helwani, and Livestream Universe founder Ross Brand.
A smooth, fully integrated presentation sets your podcast apart like nothing else. While you connect with your audience, evmux makes your brand experience shine. Sessions begin at 1:00 pm ET on both days — check out the full schedule here.
---
---
Here's what else is going on:
Now trending: "Super Podcast Growth Hacks for TikTok," a webinar from Libsyn, is coming up January 20. Elsie Escobar will host producer Samuel Donner (Finding Founders, Secret Sauce) to discuss promotion tips and time-saving workflows for the planet's most addicting video app. Free registration.
Double dip: What if a search for your podcast reveals someone else using the same name? Podnews editor James Cridland explains how to deal with this situation (or better, prevent it altogether). Even if your show isn't new, it's worth reviewing his tips for registering trademarks and resolving conflict.
Learning curve: Application deadlines for SoundPath's Edit Mode (January 19) and Neon Hum Editors' Bootcamp (January 21) are next week. Both are free, extended training programs for narrative podcasting with a focus on experienced candidates from underrepresented backgrounds.
The classics: Congratulations to The Kitchen Sisters, award-winning NPR podcast producers Davia Nelson and Nikki Silva (The Kitchen Sisters Present). The Library of Congress has acquired their full body of work since 1979, including more than 7,000 hours of audio, photos, journals, and storybooks.