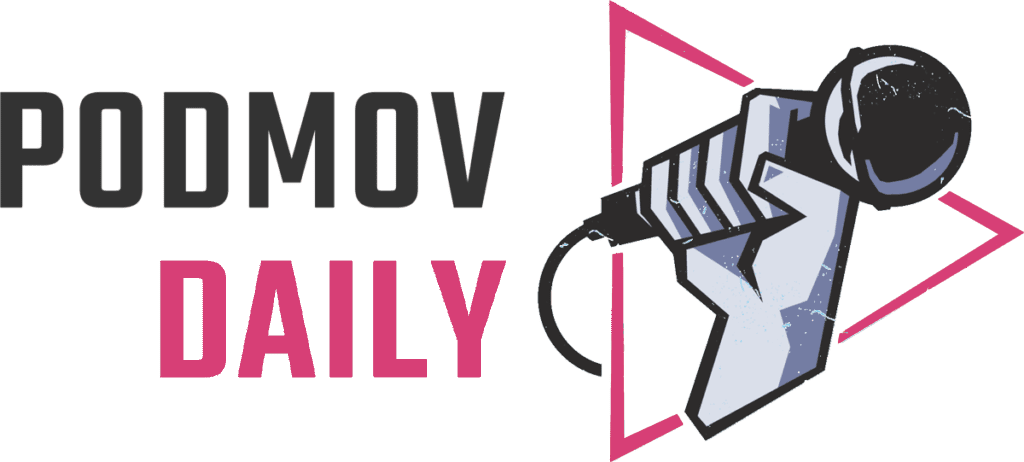 SPONSORED
BY

PodMov Daily: Tuesday, August 2
Episode 692: Testing, One Two-sday
A Look Inside the YouTube Shorts Algorithm
YouTube is allowing creators to trim their existing videos into Shorts, hoping to get more conventional users on board with short-form content. From 'Edit into a Short' on the main app, they can incorporate new material, text, and a filter to jazz up the package, which links back to the original video.
A recent Creator Insider video breaks down the Shorts algorithm, covering best practices for visibility: whether to create a separate Shorts channel, the impact of mixing long and short content, and why engagement with Shorts doesn't factor into YouTube's regular content recommendations.
The product manager emphasizes that your audiences for long and short content aren't always the same. The formats are kept separate in Watch History, so a viewer that discovers a Short won't be shown full videos from that channel. If you're considering a dip into podcast clips, it's worth a watch.
---
Unresolved Mystery Podcasts Get Away With Murder. How?
Far too many investigative podcasts fail to find answers, wrote Caleb Pershan of Gawker this spring. He's fed up with being convinced that it's "all about the journey." What makes this pattern acceptable in the eyes of producers?
Patrick Radden Keefe has one answer. His investigative series Wind of Change about the CIA during the Cold War won three Ambies and two Webbys last year. ProPublica recently asked the journalist if podcasting has changed his perception of 'what counts as a viable story.'
"If it's an 8,000-word magazine article and it's a mystery story, you pretty much need to solve it," Keefe said, a tenet he learned at The New Yorker. Readers tend to "feel cheated" after devoting 45 minutes of their life to a collection of loose ends.
What of podcast listeners, who often devote 10+ hours of their lives? "There's something weird about podcasting where I think there's more generosity, maybe even more indulgence, from the listener." Game on, frustrated mystery fans.
Keep Episodes Fresh with Dynamic Content
With Buzzsprout, it's faster than ever to keep your podcast fresh — and your listeners up-to-date. The Dynamic Content tool lets you easily add and remove short pre-roll (intro) and post-roll (outro) content to your episodes. It's the perfect solution for timely messaging.
Whether you're promoting a virtual event or giving a special shout-out, Dynamic Content makes it simple to swap, automatically add content to new episodes, or apply it to your existing catalog with a click. Old files are removed and replaced, so there's no clean-up.
This innovative feature offers more than flexibility. It benefits your audience in more ways than one: Buzzsprout respects your listeners' privacy. Unlike most Dynamic Ad Insertion, the Dynamic Content tool includes no tracking or targeting. Ready to make the switch?
---
---
Here's what else is going on:
Net positive: "Building Stronger Podcast Relationships" from Podcasting, Seriously is tomorrow at 4:00 pm ET. Joni Deutsch of The Podglomerate will join Twitter Spaces to discuss why (and how) to develop industry connections for audience growth and development. No account needed.
Only human: If you're not sure what to post about on social media (other than your latest episode), Evo Terra of Podcast Pontifications has a list of questions to spark ideas. One is to open up: "[M]ost of the things you post should not be about your podcast…Be a person. Other people love that."
No filter: Sam Sanders' new podcast Into It (Vulture) is both "a reset and a moment of emancipation" after 12 years at NPR. The beloved founding host of It's Been a Minute spoke with Reggie Ugwu of The New York Times about diving into pop culture uncensored, uninhibited and unbothered.
Moving pieces: "Story Structure: Murder Isn't Inherently Interesting" from Radio Boot Camp is on Saturday, August 13. Karen Duffin (Planet Money, This American Life) will discuss the elements of a strong narrative and how to provoke curiosity, emotion, and clarity in listeners. $100 registration.