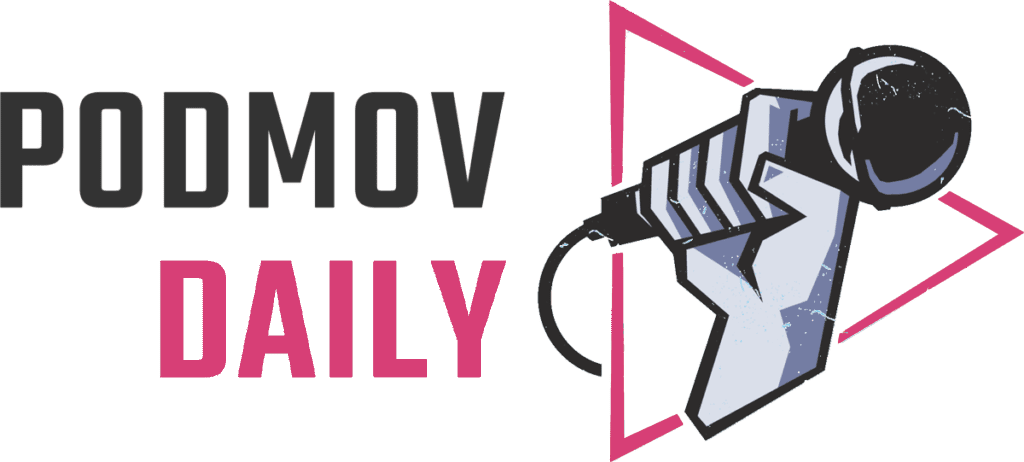 SPONSORED
BY

PodMov Daily: Friday, September 17
Episode 506: Week Download Complete
In an Ocean of Podcasts, How to Enjoy the Chaos
Julie Shapiro will never catch up on podcasts. For 25 years, the executive producer of Radiotopia and Ear Hustle has made a career out of listening — just about constantly. Her secret to enjoying the endless landscape of content may help you out, too. It begins with Snoop Dogg's comments on dressage in the Olympics.
In January, Shapiro heard two unrelated episodes that happened to mention horses. Since then she's tracked every time they pop up as a kind of personal game on Twitter. For fellow overwhelmed listeners, "maybe a similar thread would offer some relief and reward?" Any topic will work, from Star Wars to citrus.
This offbeat tally system has served Shapiro's life in unexpected ways. In a constant flow of stories, it's a chance to take a closer listen: "The Horse Thread is completely inconsequential and nonessential, and yet it keeps me steady, navigating through the roiling ocean of podcast content we're all swimming in."
---
Ups and Downs: Podcasting's Trough of Disillusionment
We've all been in the Trough of Disillusionment, that dreaded place between the excitement of a new project and actually getting it off the ground. According to Karen Burgess of Pacific Content, "The Trough isn't as bad as it might seem. It just feels that way because you're comparing it to that overinflated peak."
Burgess uses a model showing that "over time, there are ups and downs — but cycles eventually resolve, often returning the system to some kind of balance." The Peak of Inflated Expectations ("that post-brainstorm, everything-is-awesome phase") is followed by a dip. Building out a new idea is tough, and often demotivating.
To escape the Trough quickly, podcasters need "well-planned, well-articulated and aspirational expectations." Burgess explains how a realistic attitude allows creators to appreciate the first signs of progress. "It's time to use all the method and the magic you have at your disposal to find your way to higher ground."
Wise words this week from Julian Shapiro, a writer, marketer, and developer who recently learned the struggle of podcast storytelling. For your own creative struggle, we recommend his essay on the value of bad ideas. Enjoy!
---
---
Here's what else is going on: