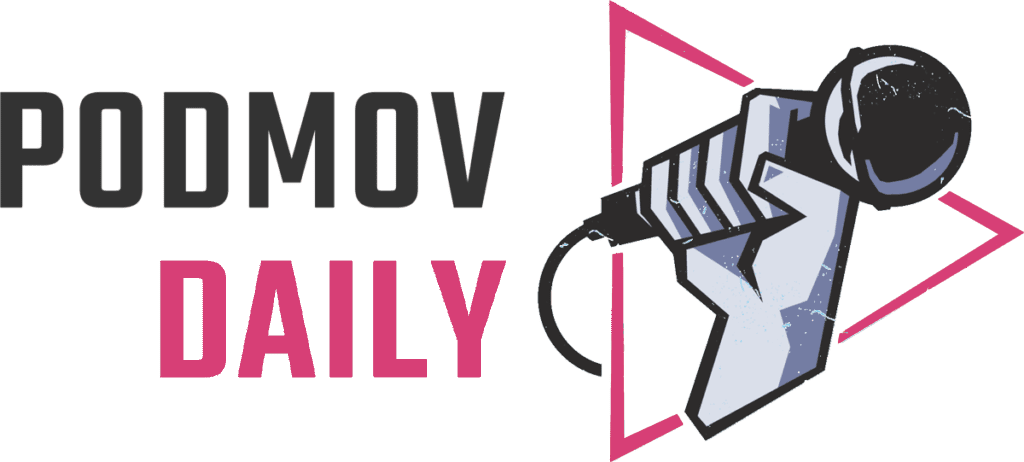 SPONSORED
BY

PodMov Daily: Tuesday, September 14
Episode 503: Testing, One Two-sday
The Personal Psychology of Building an Audience
After over 1,035 episodes of The Unmistakable Creative, author and podcaster Srinivas Rao knows this: "Although it may feel like participating in a high school popularity contest, the psychology of building an audience is as much about your personality as it is about work." His guide is a long read, but worth every minute.
Rao says that authenticity is the most misunderstood of all the qualities that need to be developed to build an audience: "Public vulnerability is a subtle art." With relatable and funny examples from his own career (and those of a few celebrities), he explains that being real with your listeners is not the same as having no filter.
"Capturing people's hearts and minds requires social intelligence, compassion, authenticity, and generosity," Rao says. "It doesn't matter how good your work is if these qualities aren't there." Along the way, he discusses handling criticism, the importance of a bold point of view, and trusting your creative instincts.
---
Better Sound Design for Listeners with Hearing Loss
JN Benjamin, an audio producer with auditory processing disorder, hears lots of sounds that other people may not pick up on. Although hearing loss "may, on the surface, look like the opposite," the challenges when it comes to podcast listening are similar. Zoe Pickburn of Wired explains how sound design can help.
"In a rich audio drama or highly produced content, a lot of things could be going on in the soundscape. Which of those are actually adding value, and which of those are just getting in the way?" Accessibility experts stress the importance of quality sound production, with very little competing sound underneath.
Most podcasters know that transcripts and clear speech are a must. Beyond that, "Get someone who doesn't know the script to listen through and check the balance between foreground and background sound." Familiarity with our own projects can make it tough to tell how they'll be perceived by a world of new listeners.
Why not take over five digital billboards across Minneapolis? This week, the founder of SHElettaMakesMeLaugh.com wants to inspire other women, "especially in communities of color, to start their own business."
Brundidge told us the story of her podcast network in June 2020, just four months after launch. Today, the broadcaster and Emmy award-winning comedian offers eight shows and enough positivity to power those billboards.
---
---
Here's what else is going on:
Inside out: This week, The Pod Lab digs into tips for getting a well-known guest on your podcast — even if your podcast isn't well-known. Plus, producer Matt McGinley pulls back the curtain on creating music for hit narrative shows like This American Life, Serial, and Nice White Parents.
Skill share: Through The Podcaster Problems Survey 2021, The Podcast Host wants to learn about ongoing challenges. "This way, we can research them, and come up with strategies to help you succeed." Those who fill out the 10-question survey may win a Samson Q2U mic and gear.
Heavy metal: Got cryptocurrency? A video from Dave Jackson (School of Podcasting) demonstrates how to set up a podcast to receive bitcoin from listeners. Using his show Leading the Bleeding, he walks through the "Value 4 Value" streaming payments system via The Podcast Index.
Alarm bell: Spotify's "extraordinary" patent from January is "just a tiny outcropping in the emerging voice intelligence industry," writes Joseph Turow. In The New York Times, the University of Pennsylvania professor describes exploitative surveillance by companies like Amazon and Google.