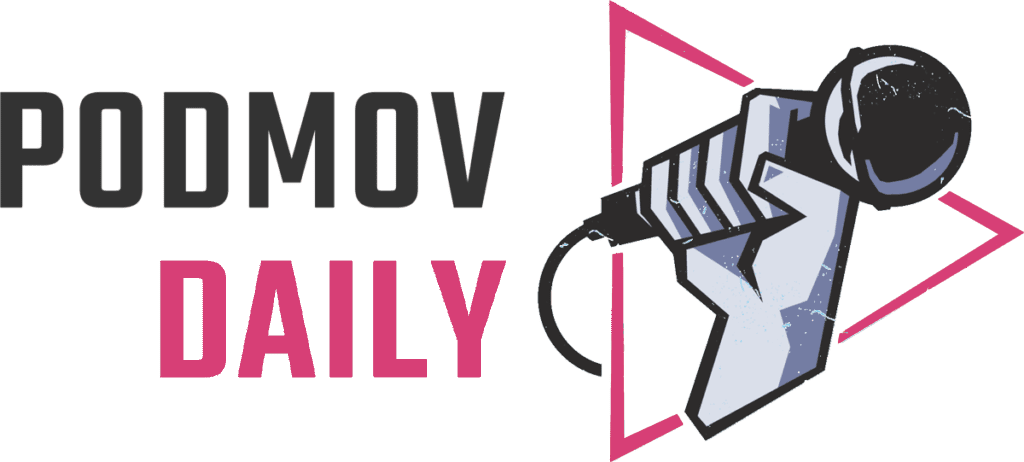 SPONSORED
BY

PodMov Daily: Wednesday, March 3
Episode 382: Your Midweek Update
Pod Culture: Podcasts Are Videos, and Videos Are Podcasts
Nick Hilton watches a lot of YouTube. One of the UK's top current affairs podcast producers, Hilton observes in Pod Culture that the video-audio boundary is blurring: "In terms of current digital media delivery mechanisms, YouTube has the whip hand over podcasts." Is resistance futile? He makes a strong case.
In terms of content, YouTube was never very far away from podcasts. Now, a growing sub-category of podcasts are auxiliary content for video-first producers. Hilton sees that "old school podcasting looks increasingly leaden-footed" compared to the innovative presentation attracting millions of viewers.
Hilton points to Watchtime, a podcast about (and on) YouTube, to show the strategy of platform overlap. "It's painfully clear: video podcasts are going to get bigger and bigger in the next few years, and you can either rage against the tide or embrace the fact that podcasts are videos, and videos are podcasts."
---
PM Update: Resources, Tools, and Opportunities
This week's update is about free podcasting resources, like Podcast Movement University events coming up this month. (Have you heard? PMU is tuition-free!) Sign up to join live talks from industry experts like Libsyn's Elsie Escobar, co-founder of She Podcasts, and Blubrry CEO Todd Cochrane. 
Our 5-part article series with Facebook is in full swing. Curated for podcasters, each one covers a different category of tools on Facebook and Instagram. Community building and subscriptions and revenue are now live. Keep an eye out on March 15 for a guide to long-form Live video.
In other news, the PM 2021 speaker submission portal be open until the end of the month. Send in your best work for a chance to share your expertise alongside industry experts this August in Nashville. The portal closes on March 31 and all applicants will be notified of a decision by April 30.
Now's the time to plan for August, dear readers. Scoot those boots over to registration for the best possible deal, now until midnight.
---
---
Here's what else is going on: