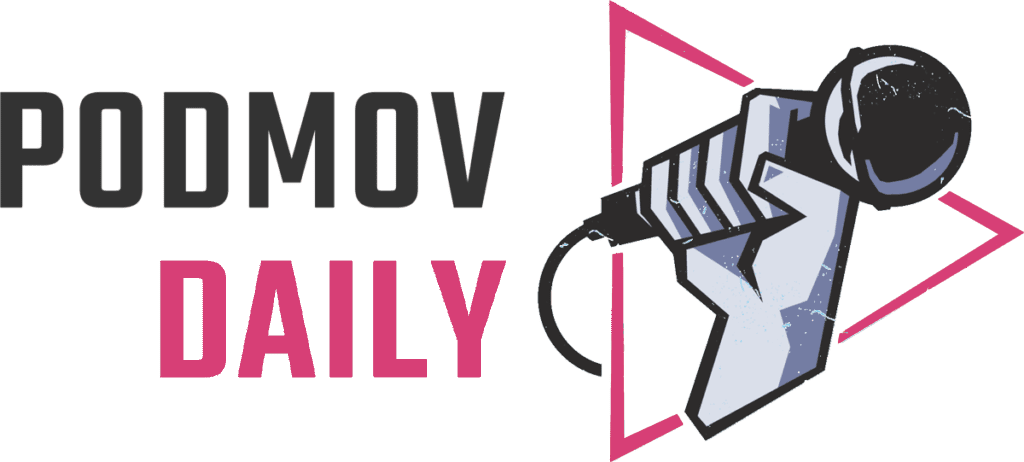 SPONSORED
BY
Editor's note: The Daily will be off next week for a spring break. We'll be back in your inbox on Monday, April 5 with more headlines, events, and stories from the podverse.

PodMov Daily: Friday, March 26
Episode 399: Week Download Complete
Podcasters' At-Home Tools are Changing Public Media
At-home recordings are changing audio quality standards across public media, writes John Kalish for Current. Podcast producers in particular have developed new tools and DIY workarounds for less-than-ideal setups. Radio may not sound like it used to, but there's no shortage of ingenuity in audio.
Western Sound founder Ben Adair developed Talk Sync, an app designed to record interviewees on their smartphones. The microphones we carry around in our pockets "sound better than most mics podcasters use," Adair said. Talk Sync users include APM Reports, Hidden Brain, and Iowa Public Radio. 
The basic voice memo app has become a staple of interviewee self-recording. Location matters, says PRX producer Jocelyn Gonzales, who has asked for live video tours of possible home recording spots. Next, assign a bit of homework: This page from WBUR's Modern Love is the ultimate how-to.
---
A Passionate Podcast with a Hot New Pasta Shape
Cascatelli, a new pasta shape borne of a podcast, is nothing short of a phenomenon. The Sporkful host and creator Dan Pashman spent three years engineering the ruffly wonder, writes Rob Walker. Demand hasn't slowed since the first batch sold out two hours after being announced on the show.
In its 11-year run, Pashman's food podcast has won Webby, James Beard, and Saveur Awards. With a large, cascatelli-obsessed audience following along, he "documented this quest — its ups and downs, its challenges and risks, its many encounters with brick walls — in a multipart series on his podcast."
Pashman's specific pasta-judging criteria have inspired joyful debate among thousands. Just like that, "sauceability," "forkability,' and "toothsinkability" have joined the internet's vocabulary. It's the sign of a truly passionate podcaster: "People are consuming not just the pasta, but its remarkable story."
---
---
Here's what else is going on:
Speech class: On Monday at 5:00 CT, Kerning Cultures Network will host "Finding Our Podcast Voice." The free talk focuses on the challenge of developing a personal sound. Led by Rund Abdelfatah (Throughline), Reema Khrais (This is Uncomfortable) and Dana Ballout (Kerning Cultures).
Group chat: Thanks to a £49,979 grant, a London-based disability advice service will work with 50 visually impaired people over two years to develop their radio and podcasting skills. With technical and training support, participants will learn how to present, interview, produce, and promote.
Fresh look: Spotify has redesigned its desktop and web apps. The new look shows new priorities, says Sarah Perez of TechCrunch. "Playlists is followed by different sections for browsing Podcasts (which got bumped up to the No. 2 spot in the update! hint hint!), then Artists and Albums."
Aim high: Applications close next Friday, April 2 for Edit Mode: Story Editor Training for Narrative Audio. The 7-week paid intensive program will soon take on the first cohort of 10 editors-in-training from underrepresented backgrounds for a workshop series and month-long mentorship.