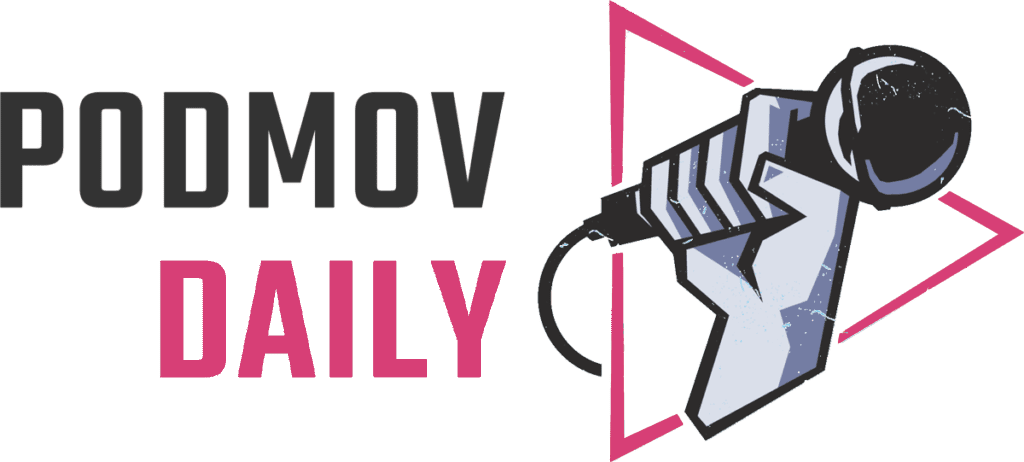 SPONSORED
BY

PodMov Daily: Wednesday, February 23
Episode 596: Your Midweek Update
Podcasts are Losing Critical Third-Party Measurement
"Last week, Spotify turned two of the biggest names in third-party podcast measurement into first-party solutions," writes Sounds Profitable editor Bryan Barletta. As independent companies, Podsights and Chartable have provided ad buyers (and the whole ecosystem) with unbiased proof of performance. What now?
Barletta explains how each company's tools have served podcasting and how they'll now enhance Spotify's edge. With outsized or exclusive access to detailed, unified data across every platform, the company will essentially be 'grading its own homework' when it comes to competition for advertisers and publishers.
An accountable framework is crucial to solving this problem, Barletta says. "We need the remaining third-party measurement and attribution companies to collaborate on all of this, with buy-in from major publishers, buyers, and hosting platforms." Podcasting isn't yet a walled-garden ad monolith, and it doesn't have to be.
---
You're Wrong About (This Hit-Podcast Stereotype)
The acclaimed podcast You're Wrong About is often the top-ranking history show in Apple Podcasts. It brings in 3.25 million to 4 million downloads a month, just won the title of Podcast of the Year at the iHeartRadio Podcast Awards, and this: In its four years since launch, You're Wrong About has never run an ad.
Eliana Dockterman of Time spoke with Sarah Marshall, who has hosted the show solo since last fall. She and her founding co-host Michael Hobbes rejected every buyout offer, an unusual move. Instead, the show relies primarily on product sales and bonus episode subscriptions from 26,7600 monthly supporters on Patreon.
In the third quarter of 2021,You're Wrong About was one of just four independent shows in the top 50. At a time when podcasts are being 'gobbled up,' as Dockterman puts it, it's easy to make assumptions about a chart-topper's role in the ad universe. We were wrong about You're Wrong About, and are glad to have learned.
Keep Episodes Fresh with Dynamic Content
With Buzzsprout, it's faster than ever to keep your podcast fresh — and your listeners up-to-date. The Dynamic Content tool lets you easily add and remove short pre-roll (intro) and post-roll (outro) content to your episodes. It's the perfect solution for timely messaging.
Whether you're promoting a virtual event or giving a special shout-out, Dynamic Content makes it simple to swap, automatically add content to new episodes, or apply it to your existing catalog with a click. Old files are removed and replaced, so there's no clean-up.
This innovative feature offers more than flexibility. It benefits your audience in more ways than one: Buzzsprout respects your listeners' privacy. Unlike most Dynamic Ad Insertion, the Dynamic Content tool includes no tracking or targeting. Ready to make the switch?
---
---
Here's what else is going on: