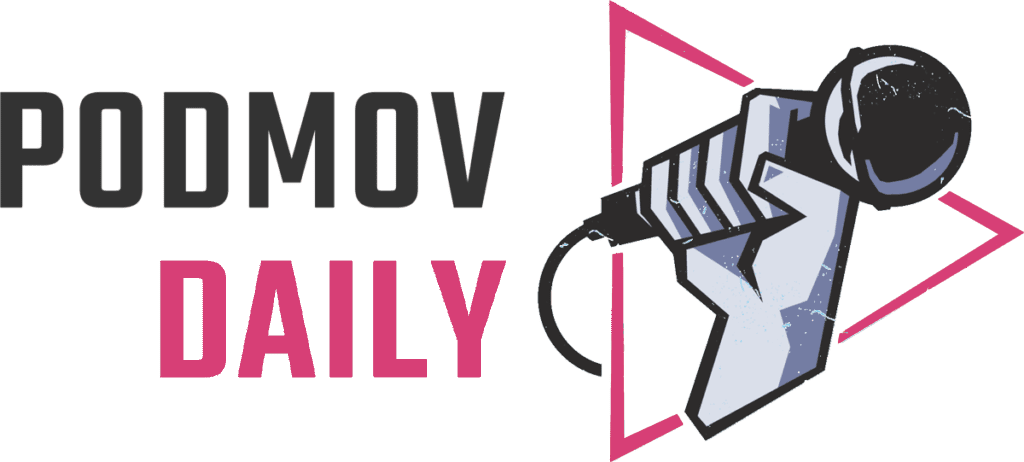 SPONSORED
BY

PodMov Daily: Wednesday, August 3
Episode 693: Your Midweek Update
Programmatic Ads Can Be a Podcaster's Lifeline
"For some podcasters, programmatic is the devil," writes Tom Webster of Sounds Profitable. It's an understandable opinion – the tech is often used to cram loud, bad, irrelevant ads into shows you used to love. But. It makes podcasts easier for brands to buy, which can keep independent creators in the game. 
"Let's face it: direct support from subscribers and patrons can only carry the developing podcaster so far," Webster says. If your goal is to operate on host-reads alone, programmatic ads could support your growth until host-reads are realistic to sell. What of the assumption that you'll ruin your show in the process?
Again, there's no ancient demon asking for your dignity in return. Programmatic's bad reputation comes from "some dude named Brandon or Kyle" who tossed in a screaming car dealership ad and called it a day. Webster outlines the primary assumptions we make about the tech – and about host-reads.
---
This TikTok Deep-Dive is Well Worth Your Time
If you're interested in the evolution of YouTube and TikTok for content creators, this article/podcast episode is a must-read. On Decoder, The Verge Editor-in-chief Nilay Patel spoke with Hank Green, co-founder of VidCon and one of the earliest and most successful YouTubers.
Green is all-in on TikTok, and he offers a fascinating look into how it works. It's not all sunshine, thankfully. The two discuss its addictive algorithm, unparalleled discovery opportunities, and why Spotify-style streaming monetization is unlikely for a corporation tied to the Chinese government.
"People want content from different kinds of people," Green says. "I also love how culture just freaking happens…I am happy to be on it, but I have a lot of concerns about it. I think it's definitely a citizenship thing to not accept the place where you are as the way that it will always be."
A quote for the road: "I don't like the sunset. Sunsets are terrible. Have you ever really looked at one? So ugly."
How Well Are You Attracting Fans? Find Out in 6 Minutes.
Your fans understand you, love the solutions you offer – and can't wait to work together. How do you know if you're doing the right marketing activities to attract them? In 6 minutes, the RocketBooster Influence Assessment scores how well you're engaging with eager prospects to grow your business.
In content marketing, efficient connections are key. Why spend time pitching to those who aren't already on board? The Assessment hones in on the seven activities that draw in an ideal audience. With a confident path forward, you can stop selling and start to expanding your influence.
After the Assessment, power your strategy with a free membership to the PodRocket Academy. Led by ProudMouth's expert podcast producers, high-quality courses and guides help you improve your score with strategies that work. Ready to see what 6 minutes can do?
---
---
Here's what else is going on: