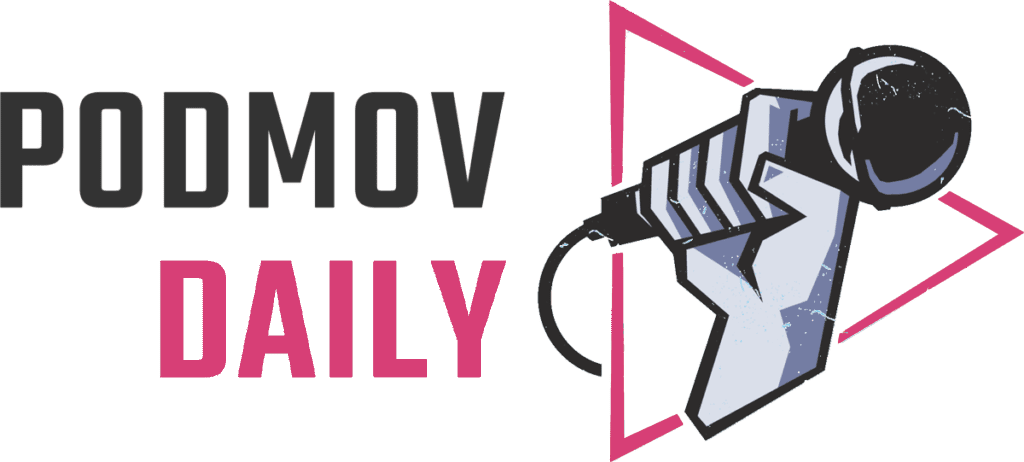 SPONSORED
BY
The Daily will be off next week for the Thanksgiving holiday. We'll be back Monday, November 29 with your morning headlines, resources, and tips.

PodMov Daily: Thursday, November 18
Episode 542: Your Thursday Podthoughts
Recent Ratings for Apple Podcasts Aren't What They Seem
Three weeks after Apple Podcasts became eligible for App Store feedback, the app had a 1.8-star rating and ~1,100 reviews. Now, just six weeks later, it's at 4.6 stars with ~20,100 reviews — over 18 times more. Do these numbers truly reflect how the app is performing? The answer reveals some useful takeaways.
Of the 50 most recent reviews as of yesterday, 36 are clearly meant for individual podcasts, not the app itself. (At minimum. Ambiguous reviews were counted toward the app.) The featured, or 'Most Helpful,' ones are still "Irreparably broken," "Did apple contract this app out?," and "Apple keeps the hot mess on the burner."
When podcasters tell listeners to 'rate and review on Apple Podcasts,' those instructions are regularly lost in translation. 72% of recent feedback not only missed its intended target, but has contributed to seriously inflated ratings for, well, a hot mess. Clarifying that call to action may help you keep the credit you've earned.
---
Podcast Entry for the 26th Annual Webby Awards
Podcasts will be front and center like never before in May at the 26th Annual Webby Awards, dubbed "the Internet's highest honor" by The New York Times. Since 1996, The Webby Awards has honored the world's best digital creators, media makers, inventors, artists, and innovators on the internet.
This year's new judges include Wondery CEO Jen Sargent, Code Switch host Shereen Marisol Meraji, and The Washington Post's Director of Audio, Renita Jablonski. Check out submission details here — individual episodes, mini-series, and specials will be honored in addition to shows across 17 general categories.
This year's Awards will honor teams breaking through the noise with outstanding podcasts, recognition that winners say has amplified their careers across audio and beyond. The final deadline for entry is coming up Friday, December 17, and the world will begin voting for nominees in April.
Timber: Shape the Future of Quality-First Podcast Hosting
Timber is looking for craft-loving, independent podcasters to beta test its new hosting service. Testers will receive a year of free hosting with a quality-first approach. The interface is clean and intuitive, the analytics are beautiful and user-friendly, and import is lightning fast.
The service is nearly two years in the making, and it shows. From episode management to analytics, each feature is designed to serve passionate, experienced podcasters. Your feedback will shape an even better experience for a growing community.
This offer is limited to the first 50 shows that commit. If you're interested, please email jon@timber.fm or fill out this form. Need another reason to sign up? Someday, when all the best independent shows are hosted on Timber, you'll be able to say you were here first.
---
---
Here's what else is going on:
Better together: In this morning's free webinar, "How to Navigate the World of Podcast Festivals," PRX and the Google Podcasts creator program will explore industry events and how they function with leaders in the space: She Podcasts, Third Coast, Africa Podfest, and Podcast Movement.
Earth day: Spotify has expanded podcast subscriptions to creators in 33 new markets, reports Sarah Perez of TechCrunch. "As the service rolls out globally, Spotify isn't introducing any new features, it says. Instead, the expansion is just about bringing podcast subscriptions to more people."
Search party: SquadCast.fm is hosting a Scavenger Hunt contest from December 1-31 to familiarize podcasters with the platform. Winners will receive $5,000 in prizes, including a gift from Podcast Movement. The event begins with a virtual kickoff party on December 1. Free registration.
Phone booth: Libsyn has announced a partnership with Samsung to bring its podcasts to Galaxy devices. Podcasters that host on Libsyn can add their shows to the Samsung Free platform with their RSS feed. According to Podnews, any creator regardless of hosting platform can do the same.