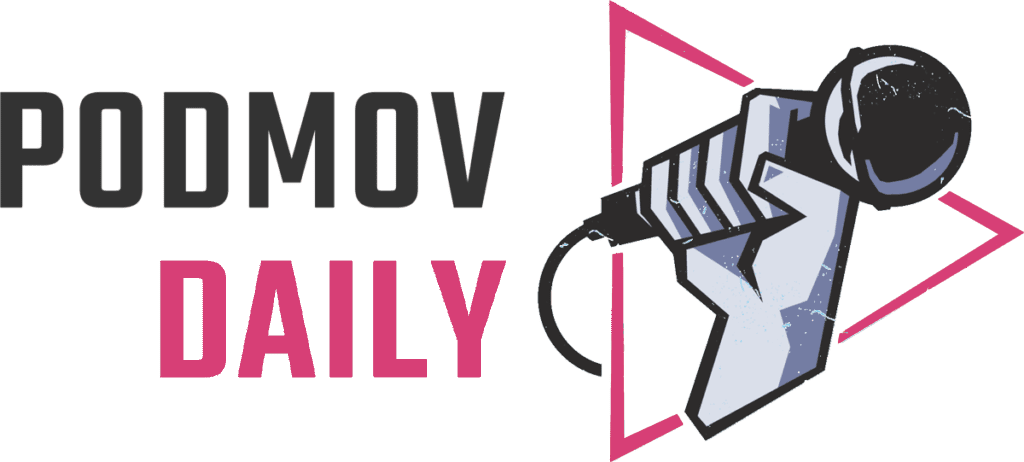 SPONSORED
BY

PodMov Daily: Monday, July 19
Episode 464: Your Monday Mix
Slowing Downloads in a Growing Market
According to Podtrac, podcast downloads declined between June 2020 and June 2021. Some took this to mean a decline in listening, and therefore a "slowing market." As Edison Research SVP Tom Webster explains, that interpretation doesn't reflect the big picture: Podcast audiences are growing fast.
"To truly measure the success of podcasting, you have to change your yardstick," Webster says. Download measurement services like Podtrac do what they do well. However, listens and audiences are not what they're measuring — nor do they count YouTube or Spotify. Downloads matter, but less than they used to.
During his keynote in Nashville, Webster plans to talk about the "two options today's podcaster has to grapple with all of this." At least one of them embraces the download, which he firmly believes sets podcasting apart in a special way. All we know is this: Listening is changing just as much as it's growing.
---
Learning to Engage an Audience with Storytelling
For five years, Julian Shapiro wanted to start a podcast to exchange stories with great storytellers. But, he admits, "every time I recorded a test episode, I sounded lifeless like a stressed-out amateur." If you're concerned about your delivery behind the mic, here's some recommended reading.
Shapiro is a writer, marketer, and developer with a passion for learning from his own failures. During his "treasure hunt" for what makes a compelling story, he did what many podcasters set out to do at the beginning. He studied masters like Neil deGrasse Tyson on YouTube — and continued to record episodes that flopped.
What finally made a difference is the concept of "blowing your own mind." (Sounds goofy, but it's not.) Shapiro finds that while strategy and practice are important, the key is to truly relive what we're telling. Audiences feed off emotion in critical moments, the same ones that make a story worth repeating.
Bullhorn Studio: Free Tools for Interactive Podcasting
In podcasting, the key to audience growth is engagement. Bullhorn Studio allows creators to connect with listeners and monetize on a new level. Edit content, create polls, add images, promote ads, and set tiers for exclusive interactions — all in one place, and completely free.
Launched by the Bullhorn podcast app, Bullhorn Studio offers outstanding tools to reach your community. Features like live call-in, video streaming, chat, and ask-a-question make you more accessible than ever. You can even add interactive layers to existing episodes, freshening the back catalog for new fans.
Monetizing with Bullhorn is simple and flexible: Offer exclusive content to monthly contributors, insert sponsored ads, or both. With advanced analytics and feedback, your next step to growth is always clear. Ready to see what's possible? Get started by claiming or submitting your show.
---
---
Here's what else is going on:
Library card: Podbean's Storytelling Podcast Week is this Wednesday through Sunday. The event will feature exclusive livestreamed sessions on audio drama, non-fiction and narrative podcasting with a diverse lineup of creators. Full passes are free with code PODMOV at checkout.
Hot takes: Social shortform audio has caught the attention of multiple startups, not to mention Facebook. As reported by Ashley Carman of The Verge, "They all see what's happening on TikTok — masses of people creating viral video clips — and want to repeat that success with just sound."
Sonic youth: This Thursday at 2:00 pm CT, SoundPath will host the free webinar "What We've Learned About Kids Podcasting." The creators of the award-winning Brains On! will share 10 years of hands-on wisdom, including research from the Minnesota Science Museum. RSVP required.
Shuffle mode: Pocket Casts has been acquired by Automattic, the parent company of Tumblr and WordPress.com. According to Kris Holt of Engadget, Automattic is planning "deep integrations" to ease podcast distribution and listening, though Pocket Casts' co-founders will still run the app.