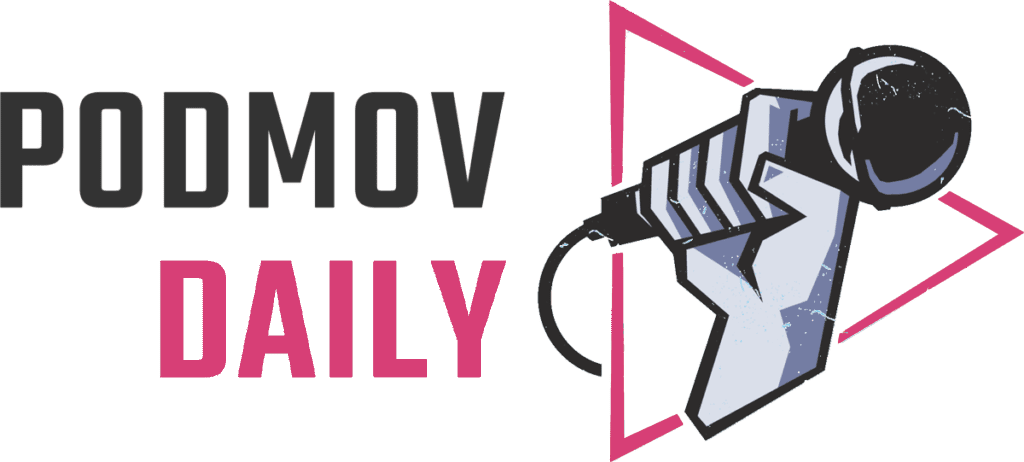 SPONSORED
BY

PodMov Daily: Thursday, July 28
Episode 691: Your Thursday Podthoughts
Spotify Roundup: Subscribers Gained, Another Podcast Lost
Spotify has 4.4 million podcasts on the platform, according to its Q1/Q2 financial report. Year-over-year, premium subscribers jumped 14% to 188 million, and monthly users went up 19% to 433 million. Also year-over-year, the number of users listening to podcasts "grew in the substantial double-digits."
Heebie-jeebies around a potential recession "has had no impact" on Spotify premium cancellations, according to CFO Paul Vogel. (Ok, he said 'macroeconomic pressure.') CEO Daniel Ek told Axios that the Russian war with Ukraine is "looming as sort of a cloud on the horizon, but has very little impact on us." Great?
Alas, Car Thing is no longer a Thing. Spotify's stereo device has been discontinued five months after wide release in the US. A consumer electronics analyst pointed out to Reuters that 98% of new cars in the US come with Apple's CarPlay already installed: "I remember thinking: 'This is dead in the water.'"
In other news, The Pitch is leaving Gimlet. Bloomberg's Ashley Carman reports that podcaster Josh Muccio has bought his "'Shark Tank'-like business investing program" back from Spotify, which he had sold to Gimlet in 2017. "I'm stoked," he told listeners. The show will still be available on Spotify and elsewhere.
---
Women, 'Consider' Ignoring This Podcast Advice
"If you're doing a podcast, consider lowering your pitch a tad," actor Jane Lynch advised women on Monday. "Women's voices can get into the annoying area if it gets too high." 
This was on Twitter, so you can imagine how it went over. (Newsweek's headline used the dreaded 'slammed.') We'll leave our commentary to Tina Tallon, who wrote a terrific 2019 article adjacent to this topic in The New Yorker.
Unfortunately, many studies show that manipulating one's voice is easily discernible, and particularly hurts the credibility of female speakers.
…Women are still receiving the same advice that they were given in the nineteen-twenties: lower the pitch of your voice, and don't show too much emotion.
By following that advice, women expose themselves to another set of criticisms, which also have a long history: they lack personality, or they sound 'forced' and 'unnatural.' 
If your voice ends up criticized, instead consider this perspective. Annie Oh, now the host of Don't Call Me "Exotic," told Mashable in 2018: "This person went out of their way to find and listen to our podcast. Dude, you can just stop listening to it."
What will Audie Cornish name her new podcast? Best Twitter suggestions so far: Audie-O, This Audie Be Good, Paudiecast, and Electric Audieland.
---
---
Here's what else is going on:
Bright idea: "Podcast Pitching" from Dustlight Productions is next Friday, August 5. Founder & CEO Misha Euceph (Tell Them, I Am) will lead the class through elevator pitches, pitch decks, and deciding on who you should pitch to. Bring a rough podcast concept. $75 registration; assistance available.
Comic relief: Cerebro is one of many X-Men podcasts resonating with LGBTQ fans, writes Kwame Opam of The New York Times. Host Connor Goldsmith has seen significant audience growth in the last year, often hearing from younger listeners "who are feeling really seen" as they discover the franchise.
Swap meet: Blubrry has a list of 10 wise networking tips for event season. "Think of how your interaction can be of service to others," writes Meryl Klemow (Campfire Sht Show). Take a deep breath. "The good news is that as a whole, the podcast industry is made up of friendly, curious, intelligent people." 
Face forward: Podnews shares the results of podcast artwork research done by a Dutch broadcaster. Testing over 1,000 people, they found that people prefer being able to see the show's title and that an image of the host is "almost always best." If you've done similar research, consider reaching out.