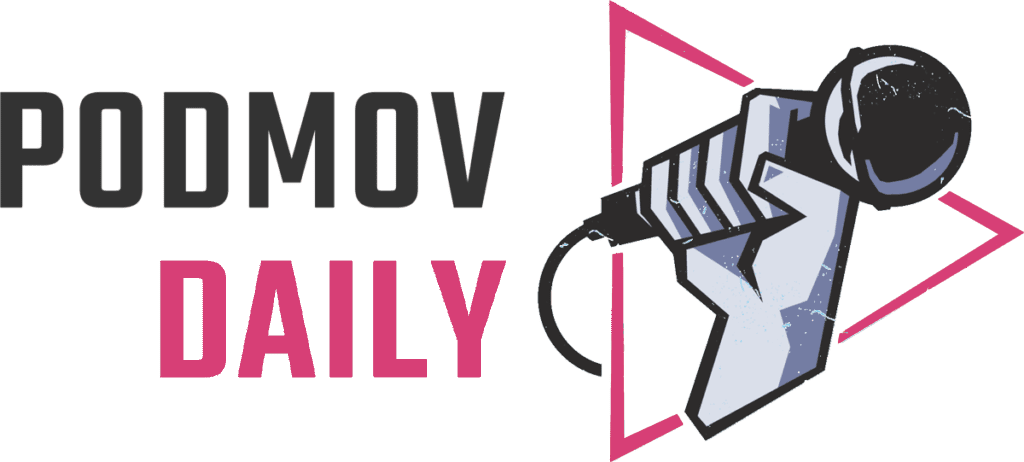 SPONSORED
BY

PodMov Daily: Wednesday, May 26
Episode 438: Your Midweek Update
The Science of Podcasting with Wendy Zukerman
Science journalist Wendy Zukerman is the host of Science Vs from Gimlet Media. Since 2015, she's taken on fads, trends, and popular opinion to separate the facts from the fluff — with plenty of humor. Now, she tells documentary podcaster Doug Fraser (What We Do) about her approach behind the mic.
Nominated for Best Host at the inaugural Ambies Awards, Zukerman takes audience engagement seriously as a learning tool. "I know we've done a good job when we make both sides angry. That's my role," she says. "The vast majority of listeners don't get in touch and just keep listening."
Over more than 150 episodes, Science Vs has tackled gun control, psilocybin mushrooms, ghosts, climate change, and with guest Dr. Anthony Fauci, the coronavirus. Through the worst, Zukerman keeps the conversation entertaining. "If you're laughing at the joke, you were listening to the science rather than tuning out."
---
PM21 Update: Nashville, Virtual, and New Speakers
This week's update introduces the PM 2021 venue and virtual platform. From August 3-6, the Gaylord Opryland Hotel in Nashville, Tennessee is the place to be. Podcasters of all levels are invited to keynotes, breakout sessions, networking events, and, of course, parties.
Those joining in-person will have access to over 20 bars and restaurants, nine acres of indoor gardens and waterfalls, a spa, fitness center, and plenty of room to socially distance. We're offering discounted room booking as well as amenity specials for those vacation vibes.
The event's virtual platform is Swapcard, the AI-powered home of this year's South by Southwest. Thanks to PM Virtual 2020 attendees' top-notch feedback, we're bringing back the networking, interactive livestream, and Q&A experience with a third round of expert speakers.
Club TWiT: Ad-Free Podcasts for Serious Tech Fans
When Leo Laporte started This Week in Tech 16 years ago, he launched much more than a podcast. He created a community. Club TWiT, a new membership service from the TWiT Podcast Network, offers ad-free listening and watching for the tech enthusiast community.
For $7 a month, members get every podcast, the TWiT+ bonus feed with behind-the-scenes extras, and access to an exclusive Discord channel to talk tech (and anything on their minds) with other members, hosts, and staff. Club TWiT is about listening to outstanding shows like Security Now — and each other.
"We are from all over the world, living in different time zones with different backgrounds," says a member on Discord. "Still, we all have so much in common and are connected via TWiT. I love it." Ready to geek out? Join the Club.
---
---
Here's what else is going on:
Past forward: It's a waste not to repurpose quality content, says audio writer Matt Deegan. Podcasts like Answer Me This! show the value of repeat visits. "Maybe we should reduce, re-use and recycle the content that we make and spend more time making sure enough people hear it."
Thought leader: Matriarch Digital Media is collecting data about BIPOC women in podcasting through an online survey, primarily focused on representation. Completed responses will be entered into two remaining drawings for a $50 cash prize, to be held this Friday and next (June 4).
Mix master: "If host-read ads on podcasts diminish in number and quality, then it will be yet another reshaping of podcasts to be more like TV and radio," says Frank Racioppi. "And that would be a crime." The Ear Worthy writer offers a humorous history of what podcasting does best.
Bases covered: Tomorrow at 3:00 pm CT, media lawyer Alexia Bedat will visit PMU with "Legal Tips 101 for Podcasters." Discussion topics include negotiating and drafting production agreements, vetting content for fair use, and monetization guidance. Free to join live on YouTube.