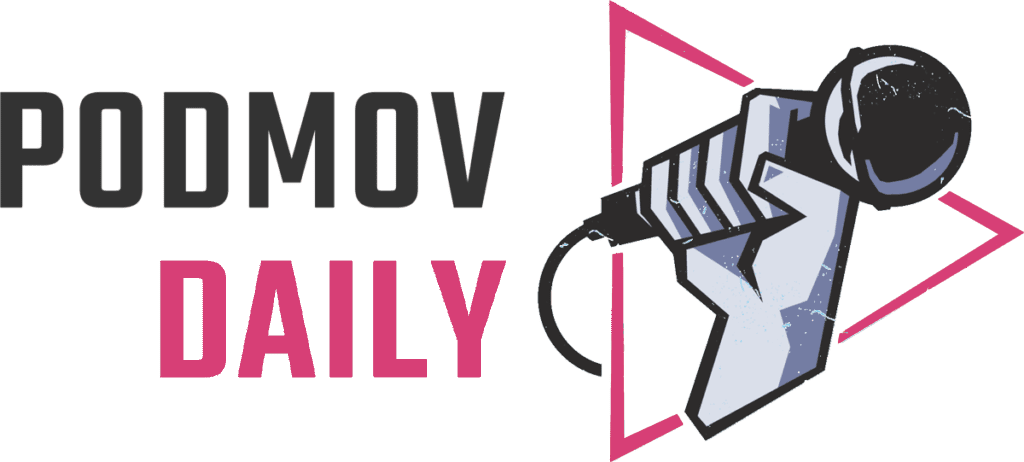 SPONSORED
BY
Editor's note: The Daily will be on a two-week summer break starting Monday. We'll be back in your inbox on Tuesday, July 6 with more headlines, events, and stories from the podverse.

PodMov Daily: Wednesday, June 16
Episode 452: Your Midweek Update
Why Podcasters Should Be Learning About Podcast Adtech
Now is the ideal time for everyone in the industry to learn how podcast adtech works, writes Sounds Profitable editor Bryan Barletta. By "everyone," he means that podcasters can benefit as well. His advice? "Master something that's clearly growing and will continue to be important as this space doubles in size."
All one needs to do is study their hosting platform and third-party analytics tools. "The very same adtech used by the biggest publishers and buyers in podcast advertising is 100% accessible to you," Barletta says. Many creators already do this, if just to enhance the targeting and quality of their own ads. 
Podcast adtech is more accessible now than it will ever be, and background knowledge has versatile perks: "Use this new skill to justify a raise, to look for a new job in the space, or to apply to a company that's just about to dip their toes into podcast advertising so you can be what pushes them in completely."
---
PM Update: Sixth Round of Speakers Announced
This week's update announces the sixth round of Podcast Movement speakers. Newly added sessions cover a wide range of topics, from marketing to storytelling. In just seven weeks, over 300 speakers will present across 10+ stages. Here's a preview:
"Why Curiosity Drives Podcast Success" by AJ Feliciano of The Roost podcast network (Rooster Teeth Productions) 
"Tuned In to Tuning In: TV Companion Podcasting" by Katie Mitchell of A Date with Dateline 
"Podcasting about Race and Equity for Children" by Scotty Iseri of The Imagine Neighborhood 
"Navigating People-First Podcasting: Treating People Well and Making Good Sh*t" by Keisha "TK" Dutes of Spoke Media 
In other news, over 30 event scholarships have been awarded to new or yet-to-launch podcasters. Check the update for the list of recipients and all new programming, including sessions on the first-ever Spanish Language Podcasting track.
Attribute Card and CPG Spending to Audio Campaigns
In podcast and streaming audio advertising, data-driven strategy powers the most successful campaigns. Claritas has integrated the world's largest set of otherwise disconnected credit and debit card spending, media, social, causal and loyalty data to help brands measure the efficacy of their campaigns.
Companies across retail, media, consumer goods, and over-the-counter health care can now discover critical purchase insights and tie them back to both online and offline exposures. They'll know where and how listeners are spending — credit and debit card data covers 72 million households using Visa, Mastercard, and other leading services.
With data from 500 million loyalty cards, Claritas gives audio advertisers a new way to understand impact in sectors like grocery, drug, and convenience. Ready to make informed decisions for better results? Claritas is a podcast advertiser's strongest partner.
---
---
Here's what else is going on:
Wise words: The Curious Conversations Podcast Discussion is this Saturday, June 19 at 11:00 am CT. The free online event will offer expert tips from journalists and podcasters about the art of conversation. Hosted by Podcast Brunch Club and The Democracy Group podcast network.
Structurally sound: The switch to seasonal podcasting was "incredibly liberating" for Kris Roley, who has been creating audio since 1999. For ease of consistency, promotion, concept, and monetization, he highly recommends the model for anyone struggling with the weekly grind.
Body double: Same Same But Tech producer Lee Schneider writes about using Descript's voice cloning application, Overdub, to create an entire episode. The topic is deepfakes, which are growing more convincing (that is, unsettling) with AI that "sounds uncannily like you."
DIY FIY: Anchor has announced that it will no longer generate RSS feeds for new shows unless podcasters explicitly request one. This summer it will also stop automatically submitting Anchor-hosted shows to Apple Podcasts and other platforms, with the exception of Spotify.