---
¡Buzzsprout es la manera más fácil de iniciar tu podcast profesional!
---
Por qué la nueva función de Spotify para que compartas sus podcasts es relevante
Spotify ha anunciado el uso compartido de podcasts con marca de tiempo, lo que permite a los usuarios enviar a sus seguidores de redes sociales directamente a cualquier parte de una pista. El viernes, el vicepresidente senior de Edison Research, Tom Webster, llamó a Facebook "la próxima gran frontera" para quienes escuchan podcasts por primera vez. La razón para esto es la conveniencia del minirreproductor de Spotify.
Un enlace de Spotify con marca de tiempo es menos conveniente en al menos dos formas. El audio no te seguirá, y requerirá abrir otra aplicación. Por otro lado, elimina el compromiso de tiempo (y la posible decepción) de una pista completa. Lo mismo ocurre con Instagram, Snapchat, Twitter y los mensajes de texto.
Esta nueva característica puede difundir el espíritu de la frontera. Digamos que estás interesado en una historia escandalosa de la celebridad X. 30 segundos después de hacer clic en el enlace, no importará que nunca hayas escuchado un podcast antes. Después de todo, los héroes de YouTube son los usuarios que publican marcas de tiempo en las partes buenas.
---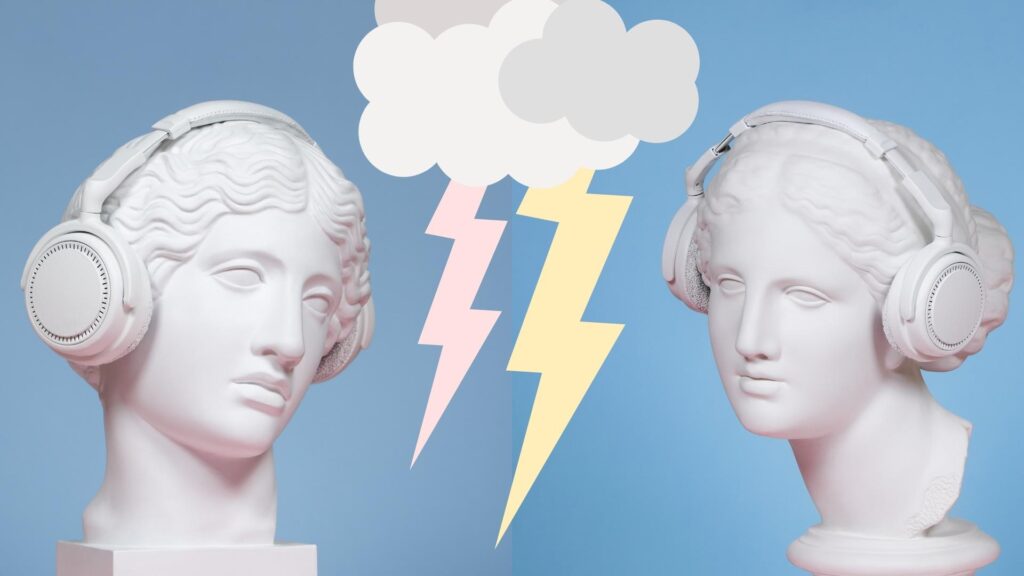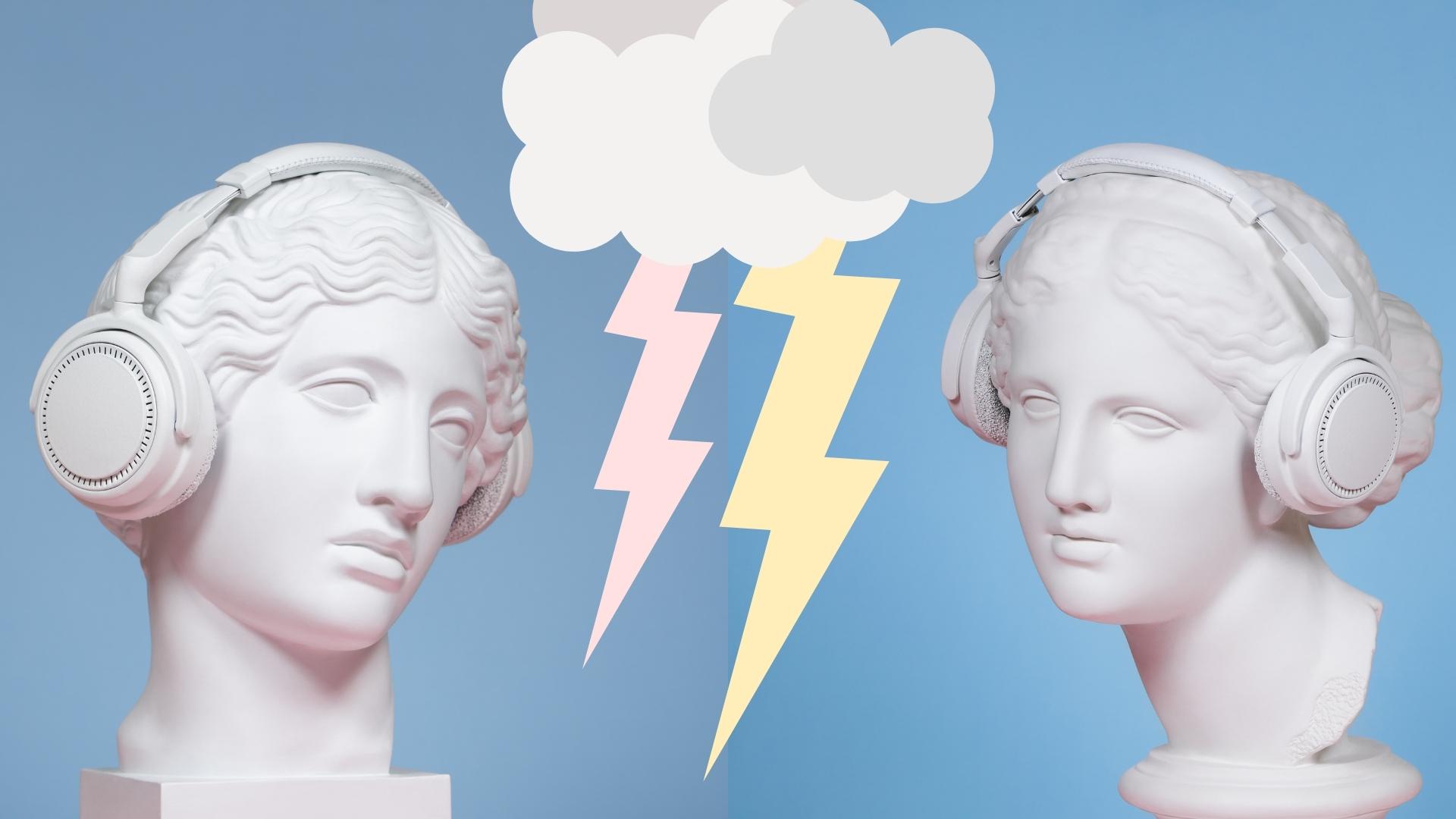 Entrevistas incómodas: más tips que salvan vidas de los podcasters que ya han estado ahí
Improvisar durante la marcha en situaciones incómodas es más fácil decirlo que hacerlo, especialmente cuando estás grabando. Este miércoles regresamos con la segunda entrega sobre entrevistas incómodas y la mejor manera de manejarlas. Larell Scardelli habló con anfitriones experimentados sobre cómo lidiaron con sus momentos más incómodos.
¿Qué haces si un invitado dice algo escandaloso o inapropiado para tu programa? La copresentadora de Dyking Out, Carolyn Bergier, ha aprendido el arte de saber adaptarse a la situación: "Por lo general, cuando no estamos de acuerdo con los invitados, como la que dijo que cree que el gobierno controla el clima, lo dejamos pasar. Esta vez, no pudimos".
Las conclusiones de Scardelli te permitirán llevar conversaciones más fluidas, aun en los momentos más embarazosos. "Gracias a nuestros presentadores destacados, tendrás estrategias y la confianza necesaria para superar los obstáculos, así como el conocimiento de que, a veces, no era tu destino tener una buena entrevista. Y eso está bien". Recuerda leer la Parte 1 para más consejos.
---
A la carta: Slate entra en el negocio de los audiolibros via canales RSS
La entrada de Slate en el negocio de los audiolibros se basa en la distribución por canales RSS, lo que la distingue inmediatamente de sus competidores. Ni Audible ni Spotify admiten feeds privados, y los audiolibros no están disponibles a la carta. Ashley Carman de The Verge informa que la tienda de audiolibros se lanzó a través de Supporting Cast.
"Slate aloja en sus servidores los audiolibros de los editores y crea canales RSS privados para ellos, que luego se pueden insertar en cualquier aplicación de podcasting que los admita, como Apple Podcasts, Pocket Casts y Overcast", explica Carman. Esto ofrece comodidad y flexibilidad sin tener que atar a los oyentes.
RSS fue una elección simple, dijo David Stern, CEO de Supporting Cast: "Es la respuesta obvia para este tipo de distribución". Cuatro de las cinco principales editoriales de libros estadounidenses están a bordo: Penguin-Random House, Simon & Schuster, HarperCollins y Hachette. El quinto, Macmillan, ya tiene una red de podcasts con Mignon Fogarty de Grammar Girl desde 2007.
---
Qué más está ocurriendo en la industria
Llegó tu hora de brillar: Yvonne Ivanescu ha escrito una excelente guía conceptual para presentar tu podcast a los medios. La estratega de contenido de Spreaker y presentadora de podcasts (The Branding Lab) cubre la promoción cruzada, la contratación de periodistas, la creación de correos electrónicos y qué hace que una propuesta spam, sea spam.
El cuadro completo: Rephonic ha lanzado una herramienta gratuita de alcance de podcasts que estima cuántos oyentes se pueden alcanzar por tema. Marcas y patrocinadores pueden usarla para evaluar el potencial de un nicho, y los creadores pueden recopilar estadísticas e información general sobre los seis programas más populares de cualquier tema.
Sigue los colores: "Un espectrograma de audio está repleto de información que nunca podrías obtener con solo mirar una forma de onda", dice la diseñadora de sonido Sarah Buchynski. Para The Podcast Host, explica cómo los podcasters leen espectrogramas y decodifican "formas" básicas para editar y mezclar.
La consistencia es el secreto: El calendario de publicación de un podcast es más importante de lo que parece, dice Dan Misener, de Pacific Content. Aquí desglosa las cadencias de lanzamiento de los 200 mejores programas de todos los tiempos, demostrando "una buena práctica que se aplica a casi todos los podcaster: consistencia en el tiempo".
---
¡El Podcast Movement 2021 está a la vuelta de la esquina! Si no puedes acompañarnos en Nashville, TN, del 3 al 6 de agosto, te recomendamos consultar toda la información sobre el boleto virtual para que no te lo pierdas.
Gracias por ser parte de la comunidad,
El equipo de PM
"El desafío no es ser perfecto. Es ser completo."
― Jane Fonda